Recipe / de
Lemon Curd Recipe With Picture
Lemon Curd is a thick, soft and velvety cream that has a wonderful tart yet sweet citrus flavor.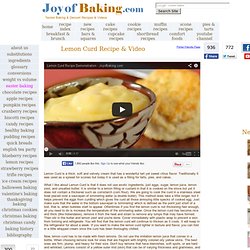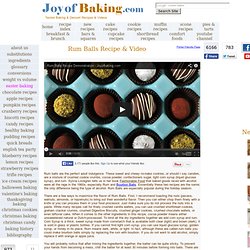 Rum Balls: To toast nuts: Preheat oven to 350 degrees F (177 degrees C) and place the oven rack in the center of the oven. Put the pecans on a baking sheet and bake for about 8 minutes, or until lightly browned and fragrant. Let cool completely and then chop the nuts finely with a knife or place the nuts in your food processor and pulse until finely chopped.
Rum Balls Recipe With Picture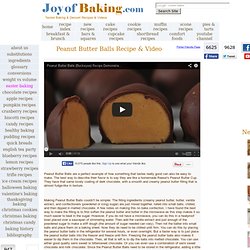 Peanut Butter Balls: Line two baking sheets with parchment or wax paper.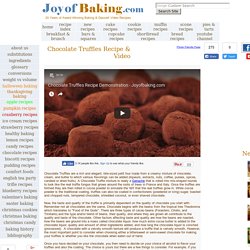 Chocolate Truffles: Place the chopped chocolate in a medium sized heatproof bowl. Set aside. Heat the cream and butter in a small saucepan over medium heat.
Chocolate Truffles Recipe
Basic Chocolate Pudding | Cookthink
1. Combine all ingredients in a blender or a food processor or whisk thoroughly and blend well, making sure there are no lumps. Pour into an 8-cup measure or a 2 1/2 quart soufflé dish. Cover tightly with microwave plastic wrap.