Mail
We have a great selection of original and contemporary free e-cards. Everything for birthdays, anniversaries, the office, encouragement, congratulations, get well soon, greetings, staying in touch, invitations, love, friendship, new babies, mother's day, fathers's day, moving, apologies, thank you's, weddings, valentine's day, holidays and special occasions. Simply choose an e-card category on the left, and then select the free e-card you would like to send. it's free and easy. send your free e-card today!
www.cardsimple.com | simple, original and contemporary free e-cards.
PipeBytes - Free and easy file transfers.
Jacquie Lawson animated birthday e-cards
HitMeLater - A Snooze Button For Your Email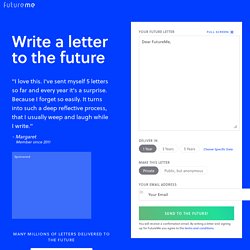 Amanda Car Dear FutureMe, Our daughter Amanda, today March 30 2006 has told us, after asking what kind of car she wanted for her 16th birthday that "I DO... sent 8 years into the future, to Today A LETTER FROM THE PAST Dear FutureMe, Hey, how are you? I wonder if you're married and have kids, or married at least. I hope you're stilly insane, independent, and f...
1-CLICK Web hosting - Easy Filehosting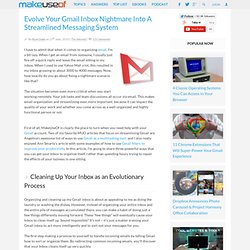 Evolve Your Gmail Inbox Nightmare Into A Streamlined Messaging System
The situation becomes even more critical when you start working remotely. Your job tasks and team discussions all occur via email. This makes email organization and streamlining even more important, because it can impact the quality of your work and whether you come across as a well-organized and highly functional person or not. First of all, MakeUseOf is clearly the place to turn when you need help with your Gmail account.
The best and most popular web browsers.