INTERNET<
OneID: Easily Sign Into Websites Through One Account. OneID is a relatively new web service that helps its users easily sign into various web services.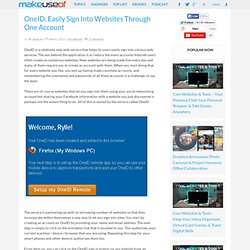 The aim behind the application is to reduce the many accounts Internet users often create on numerous websites. New websites are being made live every day and many of them require you to create an account with them. When you start doing that for every website you like, you end up having made countless accounts, and remembering the usernames and passwords of all these accounts is a challenge, to say the least.
There are of course websites that let you sign into them using your social networking account but sharing your Facebook information with a website you just discovered is perhaps not the wisest thing to do.
Wiki
Internet Strikes Back: FBI, DoJ, Music Sites Crippled. Federal agents executed a crackdown on the files sharing website Megaupload on Thursday.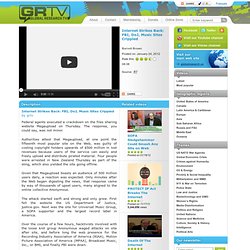 The response, you could say, was not minor. Authorities attest that Megaupload, at one point the fifteenth most popular site on the Web, was guilty of costing copyright holders upwards of $500 million in lost revenues because users of the service can easily and freely upload and distribute pirated material. 25 Ways to Use Google (That You've Never Heard Of) What do planet Earth, Madonna and Google all have in common?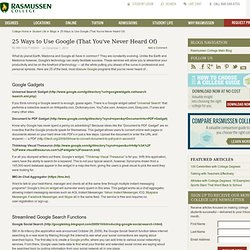 They are constantly evolving. Unlike the Earth and Madonna however, Google's technology can really facilitate success. These services will allow you to streamline your productivity and be on the forefront of technology — all the while putting you ahead of the curve in professional and personal spheres. File-Extensions.org: An Encyclopedia For File Extensions. One of the many evils of managing files on the desktop is dealing with file extensions.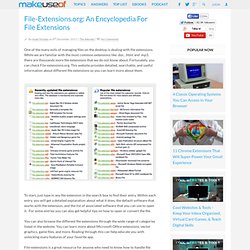 While we are familiar with the most common extensions like .doc, .html and .mp3, there are thousands more file extensions that we do not know about. Fortunately, you can check File-extensions.org. In Humor, Truth The Internet in 1969.
WEB SITES
MIND MAPS. BROWSERS. SOCIÁLNÍ SÍTĚ. SOPA, PIPA. Internet check. SEARCH. COMMUNICATION. ONLINE.
---