COMMUNICATION
5 Simple Ways To Fix Low Audio Quality on Skype (or other VoIP services)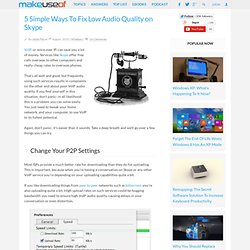 That's all well and good, but frequently using such services results in complaints on the other end about poor VoIP audio quality. If you find yourself in this situation, don't panic: in all likelihood this is a problem you can solve easily.
mozaiq
This is mozaiq's steganograpy service.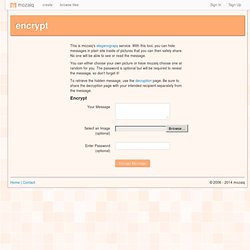 Přihlášení
Inbox (33) - - Gmail
It can be quite time wasting to keep shifting from your web browser window to your instant messaging client's window. But because of BuddyFox you can now seamlessly integrate instant messaging with web surfing, without any window switching. BuddyFox is a browser addon for Mozilla Firefox.
BuddyFox: Firefox Based Instant Messaging