Gifts
Bull Nose Keyring Holder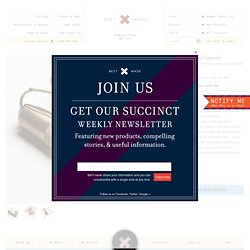 Hand turned, fitted, finished, and assembled in Idaho, above all this device is guaranteed to provide piece of mind. Fitted with an ingenious self-tensioning lanyard, and no-fuss press fit stopper, our brass capsule is larger than most match safes, and infinitely more versatile. We boast to have the ultimate — water tight and indestructible — place to keep small valuables safe. And with a solid liquid-dampened, jewel bearing compass set into the stopper your headings will also be kept from harm's way. Does not include matches.
Best Made Company — Brass Stow-Away Capsule
Lifestyle accessories with a down to earth aesthetic Hands down, we are designers. Every hard graft product is carefully created, every detail miraculously considered. We love to juxtapose. Each one of our goods has it's own personality - a brilliant idea, an unpredictable twist, an unrivalled aesthetic, a rich tactile experience. We always stay true to ourselves and what we stand for, constantly changing and evolving but always holding on to the good.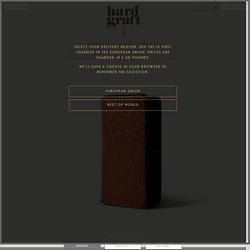 Phone Fold Wallet / Heritage
GQ Men's Watch Guide 2012 - GQ Watches
Mondaine Watch Group
Locus 3-Way Mechanical Writing Instrument - Product Detail
The best writing instrument ever? Andy, who found this on a trip to Tokyo, declares YES! A ballpoint, mechanical pencil and soft eraser combined in a solitary utensil (all are sized 2 mm). Push the clip to propel the ballpoint, lead or eraser and smoothly switch between either function. Winner of the Good Design award, this three-way writing essential features the stroke-like clip signature to Japanese design house Metaphys.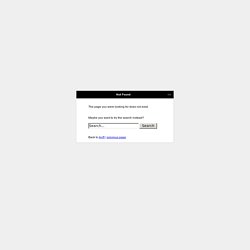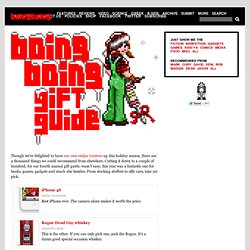 Though we're delighted to have our own online toystore up this holiday season, there are a thousand things we could recommend from elsewhere. Cutting it down to a couple of hundred, for our fourth annual gift guide, wasn't easy; this year was a fantastic one for books, games, gadgets and much else besides. From stocking stuffers to silly cars, take yer pick. Style Kouncil The largest impact purchase I made this year.
Boing Boing Gift Guide 2011
Kaweco Liliput Al Fountain Pen - Fine Nib - Silver Body