Jfair9121
#p=z7mx6j6ry0
Reporter Slip Ups from That Happened!
I am pleased to introduce this guest article by a new friend John, the creator of HiLife2B, where he hopes to inspire people and to help them achieve their dreams. Follow him on Twitter: @janyasor 1. Believe that even the smallest compliment can save someone's life 2.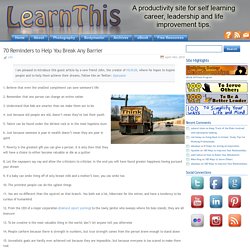 The greatest irony of life is loving the right person at the wrong time, having the wrong person when the time is right and finding out you love someone after that person walks out from your life. Sometimes you think you're already over a person but when you see them smile at you, you'll suddenly realize that you're just pretending to be over them just to ease the pain of knowing that they will never be yours again. For some, they think that letting go is one way of expressing how much you love the person. Most relationships tend to fail not because the absence of love; love is always present. It's just that one was being loved too much and the other was being loved too little. As we all know, the heart is the center of the body, but it beats on the left.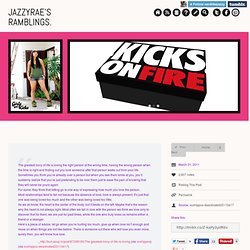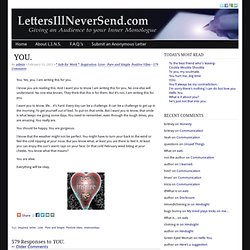 You. Yes, you. I am writing this for you. I know you are reading this. And I want you to know I am writing this for you.
post written by: Marc Chernoff Email When you stop chasing the wrong things you give the right things a chance to catch you. As Maria Robinson once said, "Nobody can go back and start a new beginning, but anyone can start today and make a new ending."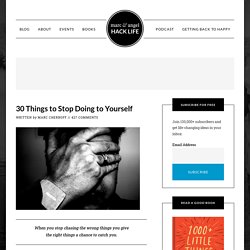 ‪Don't You Remember - Adele (Lyrics)‬‏