Research +
Jez Jowett (jezmond) on Twitter
slideshare
slideshare
slideshare
While I provide specific steps below, what's most important is that you (1) be a real person (2) and engage people (3) who are interested in your topic.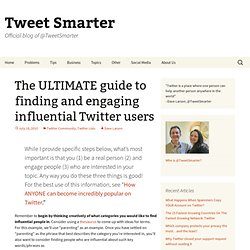 How to find and engage influential Twitter users
Shut Up Legs! (Chocolate) :: StomachOfAnger
9 Social Media Infographics You Must See | DreamGrow Social Media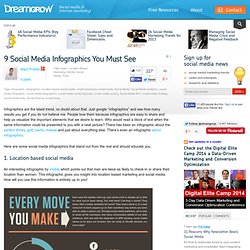 Infographics are the latest trend, no doubt about that. Just google "infographics" and see how many results you get if you do not believe me.