Inventions
Get flash to fully experience Pearltrees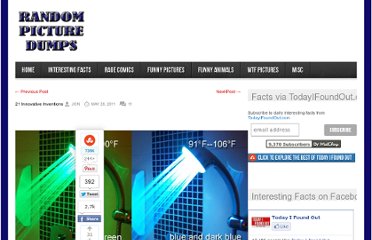 ← Previous Post
Here's a cool project from kickstarter.com by Jason Giddings, a multi-touch glass keyboard and mouse. No this keyboard is not made by Apple but it does use the same less is more mentality. The multi-touch glass keyboard and mouse are currently in the concept phase and pledges are being taken to make them a reality.
With the increasing use of portable data devices, keeping your data private has become quite hard. I often forget and leave my USB at the office or at friends' houses, fortunately I don't have much private data on my USB drive but a lot of people do. For those people the Crypteks USB Drive is the perfect solution.
Rife Devices American inventor Royal Rife (his real name), in 1934, cured 14 "terminal" cancer patients and hundreds of animal cancers by aiming his "beam ray" at what he called the "cancer virus." So why isn't the Rife Ray in use today? Barry Lynes, in his 1987 book The Cancer Cure That Worked , details how Rife's invention was discredited by Morris Fishbein, the director of the American Medical Association (AMA), after his offers to buy a share of the technology were rebuffed, although this has never been proven and the AMA has denied it. A 1953 U.S.
In this ultimate collection we've gathered 25 most unique, most stylish and most beautiful mugs from all over the web.
For most people, getting out of bed in the morning is a bit of a struggle. Luckily, the 10 clocks below are here to help. Some wake you up with an annoyingly loud noise, while others won't shut off until you complete a task--but they all promise to get even the sleepiest sleepyhead up and moving. Start Your Engines It's full speed ahead as soon as this Genuine Hotrod Hardware drag-racing alarm clock goes off. The dashboard-inspired clock makes engine-revving sounds and flashes colored lights at the set time, so you'll feel like you're waking up right on the racetrack.