Design
Building a website can come with a few unexpected hiccups, one of those being color.
Developing a Color Scheme and Color Management Tips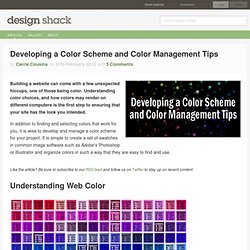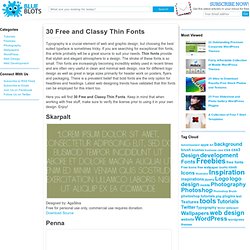 30 Free and Classy Thin Fonts
Typography is a crucial element of web and graphic design, but choosing the best suited typeface is sometimes tricky.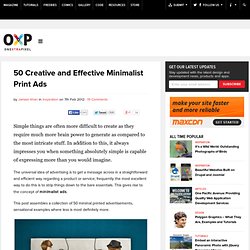 50 Creative and Effective Minimalist Print Ads | Onextrapixel - Web Design & Development Magazine
Simple things are often more difficult to create as they require much more brain power to generate as compared to the most intricate stuff. In addition to this, it always impresses you when something absolutely simple is capable of expressing more than you would imagine.