Marauder Fanfiction
Harry Potter FanFiction Archive. Oh no!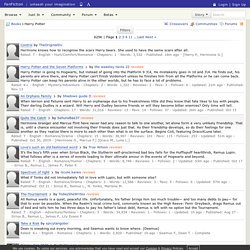 What am i doing here? How do i get home- wait a minute, is that James! In A Heartbeat Chapter 1: The Dark Forest, a harry potter fanfic. Disclaimer: I own nothing.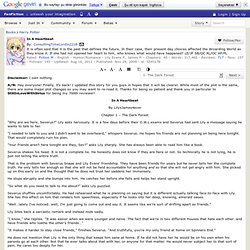 A/N: Hey everyone! Finally, it's back! Chasing Fire Chapter 1: Prologue A Monster, a harry potter fanfic. Disclaimer: J.K.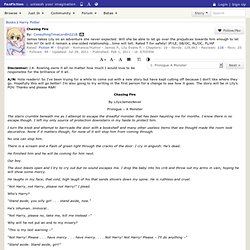 Rowling owns it all no matter how much I would love to be responsible for the brilliance of it all. A/N: Hola readers! So I've been trying for a while to come out with a new story but have kept cutting off because I don't like where they go. You Don't Say Chapter 1, a harry potter fanfic. Mr.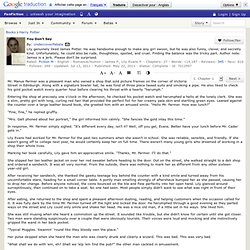 Manus Farmer was a pleasant man who owned a shop that sold picture frames on the corner of Victoria Street in Edinburgh. Along with a signature bowler hat, he was fond of three piece tweed suits and smoking a pipe. He also liked to check his gold pocket watch every quarter hour before clearing his throat with a hearty "harumph. " Entering the shop at precisely one o'clock in the afternoon, he checked his pocket watch and harumphed a hello at the lonely clerk. She was a slim, pretty girl with long, curling red hair that provided the perfect foil for her creamy pale skin and startling green eyes. Some Kind of Love Story Chapter 1: How to crash a dinner party, a harry potter fanfic. The sun was glittering brightly on the dewy gardens of Blossom Court when a scraggly barn owl swooped over the neat curl of houses, landed lightly on the kitchen sill of number three, and rapped the glass with its claw.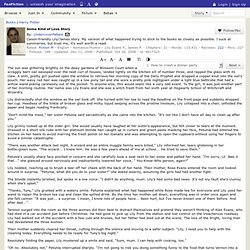 A slim, pretty girl pushed open the window to retrieve her morning copy of the Daily Prophet and dropped a copper knut into the owl's pouch. Her wavy red hair was caught up in a low pony tail and she wore a pretty pink nightgown under a light blue bathrobe that had a willow wand poking carelessly out of the pocket.
---