Jessistar84
Jessi
My Spare Time
mymaki's weblog
allerlieblichst bloggt.......
August 23, 2011 Thanks for entering the giveaway, everyone! Congrats to the lucky winner, I'll be sending the makeup bag off today or tomorrow!
Makeup Bag Tutorial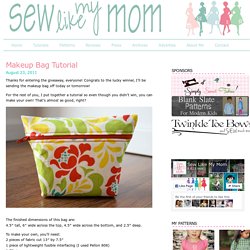 Sweet Verbena
Rehkönigin
Mädchenkram
Ganz und Garn
Bunte Nadel - Blog
Vor ein paar Jahren gab es hier ja mal die Rubrik Einkaufskorb. Vor ein paar Jahren- ihr wisst schon: DAMALS. Die Idee war jedenfalls, mal genauer hinzusehen woher die Lebensmittel kommen, die man sich so schmecken lässt und mehr auf Regionalität zu achten.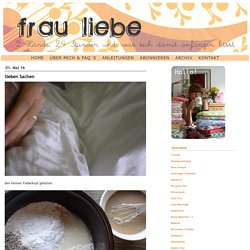 Frau Liebe
'jolijou'
gretelies
sewing addicted [*naehsucht]
Pleated Zippered Pouch Tutorial
This pleated pouch tutorial shows you how to make the perfect home made gift.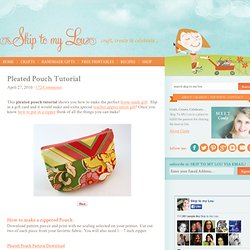 Linaluna's Nähchaos
...mein Liebstes...
Herzenssachen
Prudent Baby
Leuchtzeichen
Draußen nur Kännchen!
'was eigenes'
Pinterest / Home
twelve22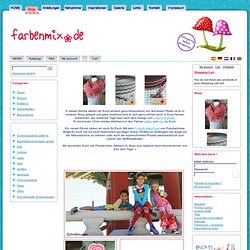 Online-Shop - Schnittmuster, Anleitungen zum Nähen
Wir wünschen Euch ein glückliches, kreativ-buntes und gesundes 2014!
TAUSENDSCHÖN
creadienstag
Click Member link to see site in tvNaehbloggers Community+ ADD YOUR SITE (243 members)Hier knnen sich Gleichgesinnte gegenseitig virtuell besuchen, sich ber die Schulter schauen (lassen), Inspirationen holen, um Hilfe bitten, Kontakte knpfen,..... Kreatives & Co Kreatives & Co, alles zum Thema Nhen, Stricken und machmal auch anderes
Naehbloggers Community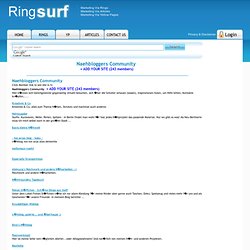 The DIY Dish