Sewing
Elbow patches are one of my favorite trends this season!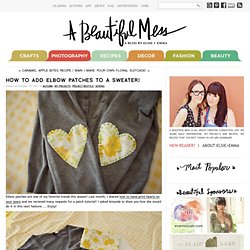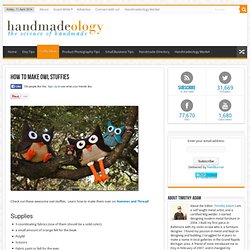 Check out these awesome owl stuffies.
How To Make Owl Stuffies
10 Awesomely Altered T-Shirts | The New Home Ec
By ashleyhackshaw |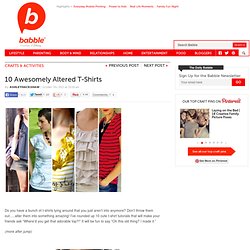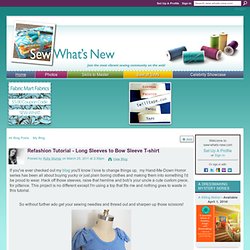 Refashion Tutorial - Long Sleeves to Bow Sleeve T-shirt - sew-whats-new.com
If you've ever checked out my blog you'll know I love to change things up, my Hand-Me-Down Horror series has been all about buying yucky or just plain boring clothes and making them into something I'd be proud to wear.
It's chilly outside here today and I'm loving it! I enjoyed every minute of reaching into the closet and pulling out soft cozy blankets, snuggling up on the couch with my blanket and laptop to check my e-mail this morning...