Sweet
Whoa. We mean, seriously. WHOA. Excuse us, but where did March go? Wasn't it like just March? And now we're halfway through April!?!?
Hello! I'm Linda Nguyen and welcome to my site. It's a place for me to share yummy recipes, my photography and all the crazy ramblings that float about in my head. I work in digital advertising during the week, dabble in a bit of photography on the weekends and a constant learner and daydreamer.
Toasty Biscuit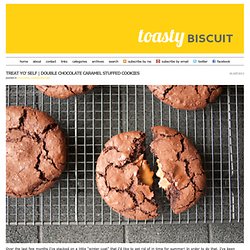 Coffee is my life. I drink it in the morning, in the afternoon, at night and repeat. Yes, I love it even more than pre-mustache Anthony Kiedis (someone spend him a razor), glittery spatulas, Murder She Wrote marathons and Ryan Gosling. Oh yeah, Murder She Wrote is where it's at people. Out of those 200 cups of coffee, there is one special moment with my coffee that I think…glorious coffee, I totally love you more then glittery spatulas. And it's the one moment where I actually sit down, relax and enjoy drinking it instead of flying around the kitchen like a maniac.
The winner of the Best-Loved Bakers' Gifts 2013 Giveaway is . . . #2778 Melissa Davison: "ERMEHGERD! That is the exact color of mixer I have been pining for for ages! My kitchen is all vintage pastels so this would be perfect! Anyway, I'm not a holiday celebrator for religious reasons, but I will say that whenever that time of year comes around, I get to craving some serious pie!
food + words
Since defending my dissertation a month ago (!!), I've been living in Los Angeles temporarily (and bouncing back and forth to San Francisco every few weeks), working on a collaborative research project that started back in April, before my next position (! more on that in future posts) starts in January. It's been a bit tedious being away from home for so long.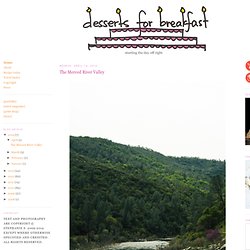 Sugar and Charm
Dutch Apricot Pie March 19, 2014 | Print | E-mail | Filed under apricot, pie Every year, I do my best to come up with something special to make my sister for her birthday. Last year I made teacup cupcakes, and the year before that I whipped up some Nutella-filled lamingtons. This year though, it's all about the pie. Though I've only seen a few episodes of the show, my sister is a huge fan of Supernatural, and I've been filled in on numerous occasions that one of the main characters really loves him some pie.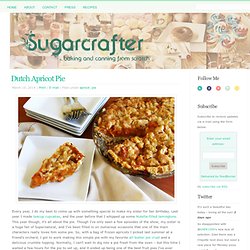 Avocado, Hummus, and Egg Toasts Avocado, Hummus, and Egg Toasts-one of our favorite quick and healthy meals! Great recipe for any time of the day! We have six chickens and we are always looking for ways to use up our fresh eggs. I am usually not an egg eater, but I do enjoy the eggs from our chickens.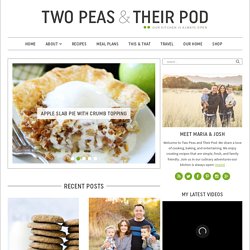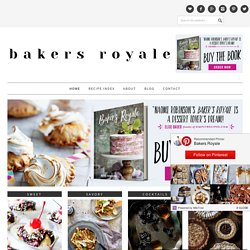 Blushing Kiss Martini It's Friday and we are a doing a Valentine's Day cocktail. I know we are a few weeks away, but that's okay, right? This just gives you time to play around and tweak this recipe to your liking.