DIY Art
Easy Change – Removable Wallpaper | The Cultivated Home. Design*Sponge. 100 Layer Cake. Question, cakies: Is there any city in the world more romantic than Paris?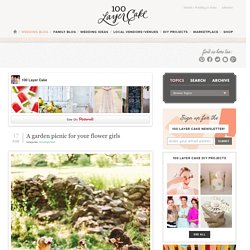 Guess that was kind of a rhetorical question, because we all know the answer. Cozbi + Nicholas know what's up. These two wanted to celebrate their anniversary in a big way, so they jetted off from Seattle to Paris, where they also spent their honeymoon six years earlier. Cozbi fashioned a bouquet out of flowers from a nearby market; they made a picnic of macaroons, cheeses, crackers, and Champagne; and set off for a sunset stroll with Karen Kristian Photography in tow.
Hey Okay. Lackadaisy Expressions. Boy, I didn't know what I was getting myself into when I started this.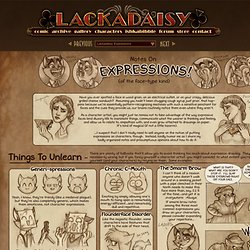 I've had requests for some sort of expressions tutorial dating back a while now, so I figured, "Sure! I can explain expression drawing...and it'll be way better than all those tutorials out there that are nothing but charts of generic expressions. Yeah!
---