Awesome
Ingredients 1 tsp Absinthe 1/2 tsp superfine sugar 2 dashes Peychaud® bitters 1 tsp water 2 oz bourbon whiskey 1 twist lemon peel Pour absinthe into a glass and swirl around to coat the glass; discard any excess.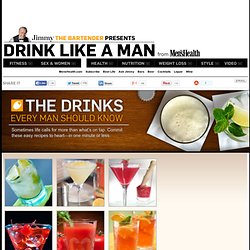 You Built What?!: A Compact Mechanical Crossbow With the Precision of a Laser
Wrist-mounted weaponry brought to you by the letter Y Taking Aim Patrick Priebe's crossbow can hit objects from more than 30 feet away. Daniel Buscher Last October, after hurting his knee playing hockey, Patrick Priebe was holed up in his apartment near Cologne, Germany, with nothing to do.
The Late Charlton Hestons Gun Vault - Choose heavy-duty gun safes, gun vaults and personal gun safes for keeping your guns out of the hands of children and thieves