Music
Coming Alive: 3 Disc Set (2DVD+1CD) Available Now!! - Chimaira.com
VIP packages are now available for Chimaira's "Celebrate The Chaos" US tour via Sound Rink. There are 2 options to choose from, a must for any Chimaira fan; where you can get to meet the band and have your merch signed by them, as well as a bunch of cool other stuff! So check out the Sound Rink website and order; » Read More PRS Guitars have launched a new amplifier called 'The Archon'. Chimaira's Emil Werstler was one of the guitarists to take it for a test drive.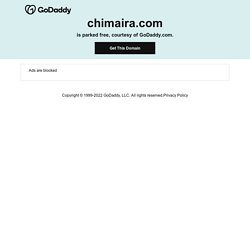 Link Bloodstock Festival stream / 2013-08-09 05:53 Hey, we're gonna try something new. As many of you may know, this weekend is the Bloodstock Festival in the UK. I learned today that the fest will actually offer a live stream of the shows on the main stage, and it's possible for third-party websites to embed the video.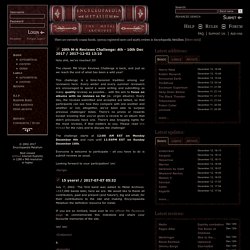 Theband3.com : The Official Site of 3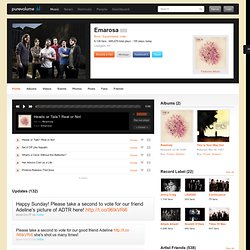 Happy Sunday! Please take a second to vote for our friend Adeline's picture of ADTR here! http://t.co/96IkVRi6 Please take a second to vote for our good friend Adeline http://t.co/96IkVRi6 she's shot us many times!
We're Listening To You
Emarosa - The Past Should Stay Dead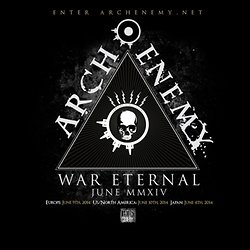 CM distro // EMP EU // Amazon DE // Play UK // Levykauppa FI // Hot Topic US // FYE US // Best Buy US // Amazon US Paranoid Brazil // Die Hard Brazil // CD Point Brazil // Hellion Brazil // Livraria Cultura Brazil // Bigstore Chile iTunes USA // iTunes Germany // iTunes UK // iTunes Australia // iTunes Netherlands // iTunes Belgium // iTunes Luxembourg iTunes Sweden // iTunes Finland // iTunes Denmark // iTunes Norway // iTunes France // iTunes Italy // iTunes Spain // iTunes Portugal
The Official Arch Enemy website | www.archenemy.net
protestthehero
The Official Coheed & Cambria Site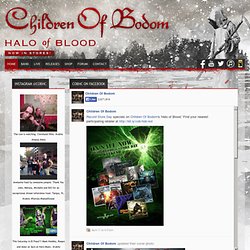 Children Of Bodom Hate Crew Official Website | New Album Relentless Reckless Forever Pre-Order
Home Band Live Releases
VADER - Oficjalna Strona [The Official Website]