Videos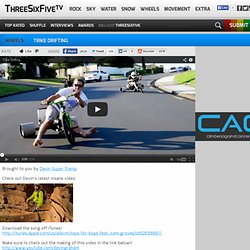 0Stumble Brought to you by Devin Super Tramp. Check out Devin's latest insane video: Download the song off iTunes!http://itunes.apple.com/us/album/toys-for-boys-feat.
Animals Being Dicks
What your Girlfriend really wanted on Valentines day | Funny Pictures, Images & Funny Pics, Photos. Videos of Really Very Cute animals too. - StumbleUpon
Puffer fish chases laser Video
- StumbleUpon
Marijuana a Chronic History (Full Version)
Extreme Idiots Compilation
Doggie Firework Attack! | The Lolbrary - Funny Random Pictures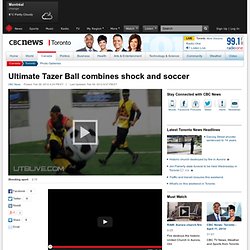 People alarmed by Ultimate Fighting are sure to be shocked by Ultimate Tazer Ball, a new game in which players use stun guns to floor their opponents. Its backers say the game will develop into an "exciting sport of the future." Although the league has yet to play an official game, Ultimate Tazer Ball has a website touting four teams, including a Toronto franchise called the Terror, and a YouTube video that shows players dashing around an indoor soccer pitch, zapping each other with hand-held stun guns. The guns are not as powerful as the type used by police, but can still produce a painful shock.
Ultimate Tazer Ball combines shock and soccer - Toronto - CBC News
Rottweiler saves chihuahua from coyote attack | VidAddict.com
Extremely Sexual BANNED Beer Commercial - StumbleUpon
Alternative Tire Inflation Method
Level 1 Congratulations! You leveled up, but you aren't logged in so we can't save your points. Login Sign Up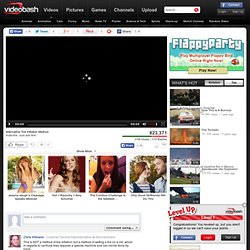 We'll admit it, this video isn't exactly new, but it's the first time we're seeing it and, honestly, we're stunned. The creators have dubbed this "The Mother of All Hot Wheels Tracks," and after sitting at our desks with wide eyes and dropped jaws, we're inclined to agree. And not just because it's amazing to watch a little toy car run a claimed 2,000-foot gauntlet of orange plastic – it's remarkable from a construction standpoint, too. Think about it: How many times would you design an elaborate Hot Wheels track only to have the whole thing come apart around Turn Four?
Mother of all Hot Wheels tracks leaves us speechless, if real [w/poll]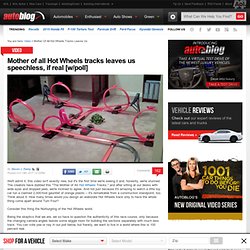 In Memoriam May 2011
The Luckiest People in the World
Brodie Smith - Frisbee Trick Shots - StumbleUpon