Stuff I want to learn to do
There are no two ways about it: learning a foreign language is a lot of work. There is grammar to master, vocabulary words to memorize, and the culture behind the language that adds context. That's a tall order.
How to Hack Language Learning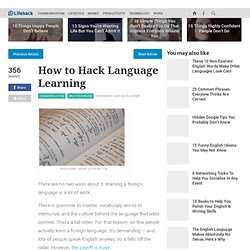 SExpand Whether making your own lens hood to create custom bokeh, breathing like a sniper to get a blur-free photo, or angling your body to look the best in pictures, we shared some great photography hacks this year. Software and Photoshop tricks are great, but they're a poor substitution for doing things in-camera. Over the last year we shared a variety of hacks for taking better photos, looking better in photos, and ways to get professional results without spending your rent money on camera accessories.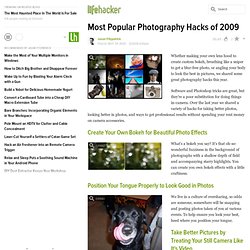 Online Photography Courses at the World's Best Online Photography School