Stuff I want to learn to do
How to Hack Language Learning. There are no two ways about it: learning a foreign language is a lot of work.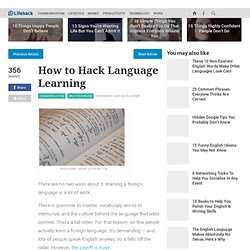 There is grammar to master, vocabulary words to memorize, and the culture behind the language that adds context. That's a tall order.
Most Popular Photography Hacks of 2009. I gotta say I've never been a big fan of the light-ring effect.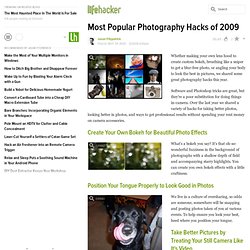 Generally the light is flattering for the subject but I just can't get past the reflection of the ring in their iris. It's creepy. A fellow I work with who's been a long time amateur photographer told me his best tip: get right in there. Online Photography Courses at the World's Best Online Photography School.
---