Gifts to Make
How to make a bow brooch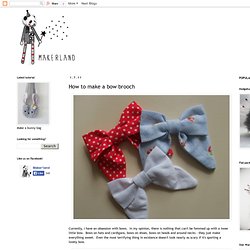 Currently, I have an obsession with bows.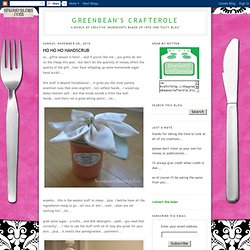 HO HO HO HANDSCRUB
so...giftie season is here!...
so...when in lowes...i came across the most fantastic 4" x 4" glass tiles and knew instantly i wanted to do coasters!...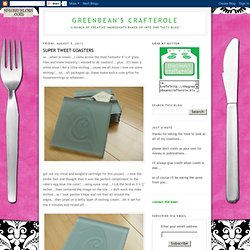 SUPER TWEET COASTERS
The other tutorials I've found online have been very basic and left a lot of unanswered questions.
Tutorial: Wire-Wrapped Tree of Life Ornament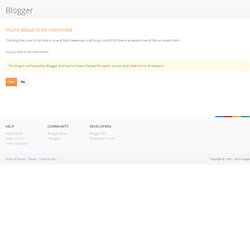 NZ Ecochick: Christmas ideas
I love Christmas time! I love the sights, the smells. I love the Christmas shop at Kirkcaldie & Stains! I love Christmas carols, Christmas trees, Christmas decorations and I love homemade gifts.
These turned out so well!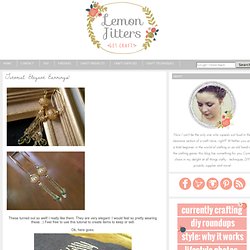 Tutorial: Elegant Earrings!
Welcome to my new readers from Apartment Therapy, Pinterest, Shop Ruche, and the internets far and wide!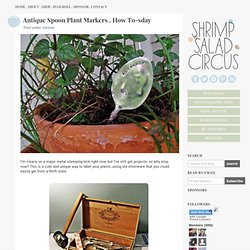 how to-sday . antique spoon plant markers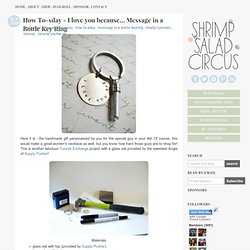 Home . About .
How To-sday - I love you because... Message in a Bottle Key Ring
Etceteras: sugar scrub and pretty packaging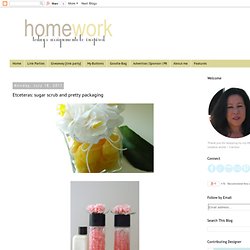 I know there have been many wonderful sugar scrub posts and tutorials in the blog world but when I found these little bottles I just had to make some of my own. The little travel-sized bottles are from my local drugstore. I found them on sale - I think they were two for $1.00. There's a variety of sugar scrub recipes available online – brown sugar, lemon, peppermint and more. I used a recipe from The Happy Housewife because I wanted pink scrub.
Easy Hooded Bath Towel
I've made each of my kids their own bath towel hoodie when they're born, starting with my son 6 years ago.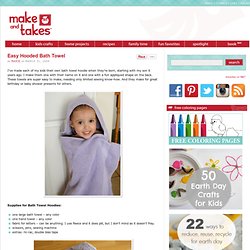 I'm excited to share this tutorial for Scrabble Tile Pendants from Mark and Stefani at HomeStudio.
With Christmas just around the corner, these would make a thoughtful handmade gift. Whether made into a pendant, pin, or something else, these little wired birds nests are too sweet. I know I would love to receive one!
Birds Nest Jewelry Tutorial « Quiver Full of Blessings
What to do when someone has a little bump that needs some TLC and you have no frozen peas in the freezer....make a Boo Boo Bear!
Boo Boo Bear
[ Close Privacy Policy ]
18 Cheap Creative Christmas Gifts | AllFreeChristmasCrafts.com
My daughter has a friend who is truly her BFF. And her mom just so happens to be my BFF! How neat is that? 
Felt Flower Rosette Headbands {& BFFs}
Five Fun Homemade Gift Ideas for Kids