Walking Sticks
Walking Canes – Walking Sticks – Walking Staffs Collection at El
Walking Canes, Walking Sticks, and more at Fashionable Walking C
Fine Walking Sticks - hand crafted hardwood walking sticks for t
index
Shelton Gallery and Fine Silver Antiques,Instruments and Impleme
Scrolling down the catalog of our contents you'll come upon the Canes Galore Site Map.
Fine Collectible Wood Canes, Walking Sticks, Wheeled Walkers, Cr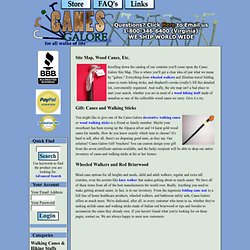 product detail
M.S. Rau Antiques
Photo by Mike Lawrence Retired Methodist Hospital Executive Director Ron Chapman with his cane collection housed in a antique umbrella case from the old Mann's Department Store. (Gleaner photo by Mike Lawrence • 831-8346 or mlawrence@thegleaner.com) 11-18-2009
Quite the collection—Man's love of canes begins interesting disp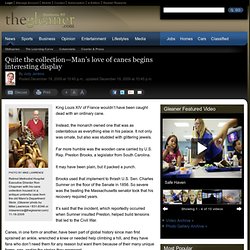 Canes Galore - Wood Canes, Walking Staffs, Pediatric Walker Prod
WILSON STAFFS WALKING STICKS custom, hand carved sticks and cane
Unique hand carved wooden walking sticks and other decorative wa
Walking Sticks & Canes, Wood Carved Art by Randy, Grand Island,
We specialize in hand carved sectional canes that break down for easy travel packing.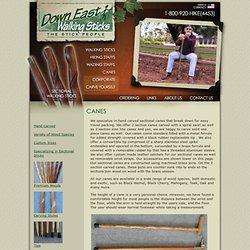 :: Welcome to Down East Walking Sticks ::
Walking Sticks,Walking Cranes,Carved Wooden Walking Sticks,Woode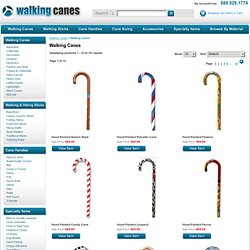 We offer many types of walking canes so that you can find the one that is right for you. We have novelty canes, womens canes, seat canes and more.
Walking Canes, Walking Sticks, Formal Canes And Hand Carved Cane
Unique hand carved walking sticks and other wooden walking stick
Carved walking sticks, carved canes
Hand carved, hand painted, walking sticks
Carved Walking Stick & Cane Selection
Hand Carved Walking Sticks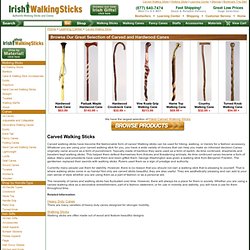 Carved Walking Sticks
Carved walking sticks have become the fashionable form of canes! Walking sticks can be used for hiking, walking, or merely for a fashion accessory.
Hand Carved Walking Sticks
Provenance - Captain James L. Marion Bark Rothschild Orleans In October 2003 while perusing canes on eBay, I came across a stick that appeared to me to be most exceptional.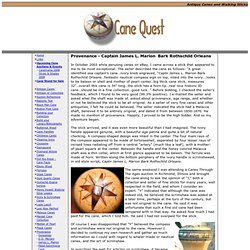 Provenance - Captain James L. Marion Bark Rothschild Orleans
Tradewinds Antiques & Auctions: Main Menu
Sticks & Canes : Swaine Adeney Brigg