Unique Homes
Jason Hulfish Artist
The next session of the Tiny Transition and Downsizing E-Course (brought to you by Mariah from Cometcamper.com) is coming up soon, so you'll want to sign up to save your spot in this fun and challenging e-course. If you're thinking about moving into a tiny house, small camper, or other little space, this e-course would be a perfect fit. Or maybe you're just looking to live a simpler, decluttered lifestyle. The class is filled with people from all walks of life and with unique goals – some moving into tiny houses, some moving into the RV lifestyle, and some just downsizing one step at a time.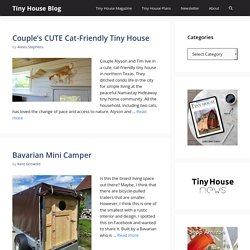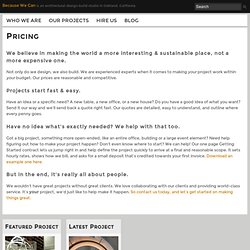 Pricing | Because We Can
We believe in making the world a more interesting & sustainable place, not a more expensive one. Not only do we design, we also build. We are experienced experts when it comes to making your project work within your budget.
Rural Studio :: Auburn University
Home and Garden TV | Organic Vegetable Gardening for the City Garden
In this site, I want to bring you into my home and garden, to let you twist those juicy tomatoes off the vine and bring them to the dinner table. My method of home gardening and organic lifestyle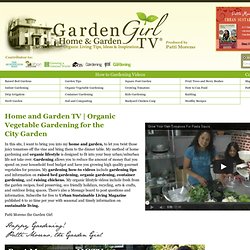 Surrounded by urban sprawl and just a short distance from a freeway, the Urban Homestead project is a family operated and highly productive city farm. It is also a successful, real-life working model for sustainable agriculture and eco living in urban areas and has been featured in multiple news medias both nationally and internationally. Our work in creating Urban Homesteading as a flourishing and self-sufficient lifestyle using minimum resources and land has been referenced as a progressive and forward-thinking example and sourced as the representation of future city planning and reclamation worldwide.