Shopping
Framed Name | Letter Art | Letter Photo | Personalized Art | Personalized Gift | Framed Art | Unique Gift | Alphabet Art
HP Pavilion dm1z Review - Watch CNET's Video Review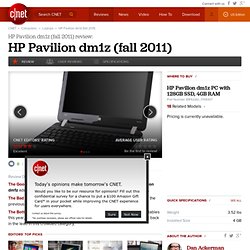 The biggest story in laptops this year has got to be the rise of the inexpensive 11-inch ultraportable. Largely replacing 10-inch Netbooks, these systems are slightly larger, slightly more expensive, and significantly more powerful, thanks to the latest Intel Core i3 and AMD E-series processors. The first one we saw in 2011 was the HP Pavilion dm1z , which used AMD's new E-350 CPU. At the time, we said: "The first laptop to offer AMD's power-efficient Fusion platform delivers on much of its promise, combining great battery life, decent performance, and basic graphics for less than $500." Since then, many other laptops have hit the same winning price-component combo, but the HP dm1z remained near the top of our list because of its excellent overall design. An updated version has just landed, and it's also called the HP Pavilion dm1z.
Custom Accordion Doors | Custom Roll-up Doors | Custom Hardwood Shutters | The Bookcase Door System -Woodfold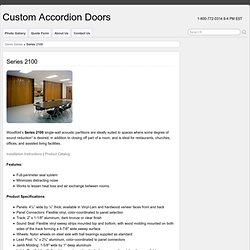 Woodfold's Series 2100 single-wall acoustic partitions are ideally suited to spaces where some degree of sound reduction* is desired, in addition to closing off part of a room, and is ideal for restaurants, churches, offices, and assisted living facilities. Installation Instructions | Product Catalog Features: Full-perimeter seal system Minimizes distracting noise Works to lessen heat loss and air exchange between rooms. Product Specifications
Series 2100 | Custom Accordion Doors
Accordion Doors | Guaranteed Lowest Price on Vinyl & Wood Accordion Doors
Transparent Sliding Doors
Navigation Nav view search We apologize, this page can't be found. Here are some alternative options for you: About us The Sliding Door Co.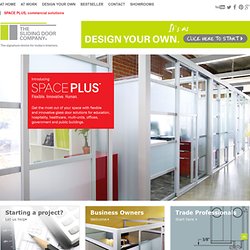 Room dividers | Screen room divider | slidingdoorco.com
Sink Positive – The Water-Saving, Patented, Multipurpose Accessory Sink That Fits on the Tank of your Toilet
Rustic Crust Old World Crusts and Flatbread Pizzas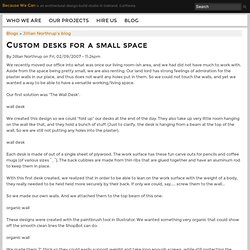 Custom desks for a small space | Because We Can
We recently moved our office into what was once our living room-ish area, and we had did not have much to work with. Aside from the space being pretty small, we are also renting. Our land lord has strong feelings of admiration for the plaster walls in our place, and thus does not want any holes put in them.
Roundup: Best Space Saving Fold-up Home Furnishings | Apartment Therapy Los Angeles
Roundup: Best Space Saving Fold-up Home Furnishings Space saving solutions from in many shapes and devices, but there's often nothing simpler than something that folds up and packs away. So we scoured online and found various home furnishing solutions that can be packed up when not in use, optimizing space for all of us small space dwellers like the Folding Chairs Collection from Calligaris shown above... Stow Away Ironing Board Cabinet The 'Click' Aluminium Dining & Cafe Table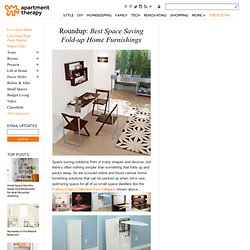 Premium, Unlimited, Free - Music Site - Online Music
Fly By Night -- Furniture, Futons, Lamps, Solid Cherry, Natural Mattresses
Rustic Crust Old World Crusts and Flatbread Pizzas
Up to 57% off at Princess Maid Service
Best Android tablets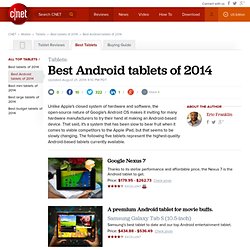 Unlike Apple's closed system of hardware and software, the open-source nature of Google's Android OS makes it inviting for many hardware manufacturers to try their hand at making an Android-based device. That said, it's a system that has been slow to bear fruit when it comes to viable competitors to the Apple iPad , but that seems to be slowly changing. The following five tablets represent the highest-quality Android-based tablets currently available.
Store
| Red Wombat Studio
Joy T-Shirt :: Home