Comics
Comics
Eternal - What an ART !!!
So first off I'd like to apologize for the delay. This strip ended up with around 56 characters give or take a few shadowy figures. Sooooo if you do the math I normally average around 10 to 20 figures per strip which would mean this equals almost 3 week's worth of comics…right? Ok, maybe not.
Elmsfield Towers
Lead Paint Comics -
QC
The Calinda is a dance with roots tracing back to African martial arts. It appears to have made its way to the American South with the slave trade where it intermingled with Creole and Cajun cultures and developed a new reputation as a bawdy, forbidden dance with implications of Voodoo practice. In sidelong reference to the Calinda dance, a girl named Colinda occasionally appears in Louisiana folksongs - the popular Cajun tune "Allons Danser Colinda" among them.
Lackadaisy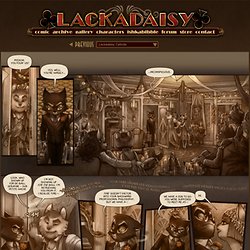 xkcd
Hyperbole and a Half
Power is intoxicating. Everyone loves having the ability to make their decisions into reality — to think "this should be something that happens," and then actually be able to make that thing happen. It is also dangerous.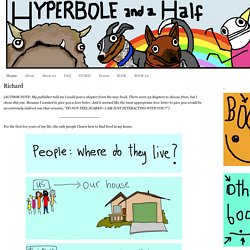 Comics, Quizzes, and Stories
Saturday Morning Breakfast Cereal
Sequential Art