The Mind/Brain
This free test is based on Carl Jung's and Isabel Briggs Myers' typological approach to personality * .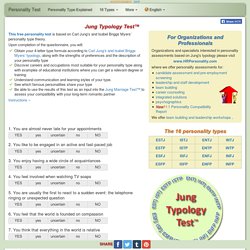 Delayed Sleep Phase Syndrome - By Dr. William Dement
Updated February 26, 1999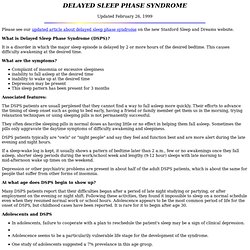 Back to Psych Web Home Page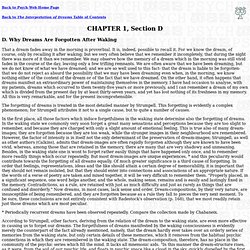 Mental disorders effect millions of people in the world and can lead to years of psychotherapy. In some cases, the psychological problem suffered is extremely rare or bizarre. This is a list of the ten most bizarre mental disorders.
Top 10 Bizarre Mental Disorders - Top 10 Lists | Listverse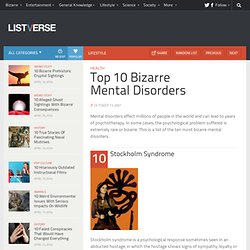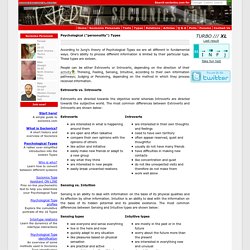 Psychological ("personality") Types According to Jung's theory of Psychological Types we are all different in fundamental ways. One's ability to process different information is limited by their particular type.
O ur minds set up many traps for us. Unless we're aware of them, these traps can seriously hinder our ability to think rationally, leading us to bad reasoning and making stupid decisions. Features of our minds that are meant to help us may, eventually, get us into trouble.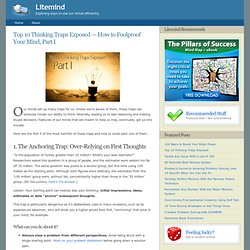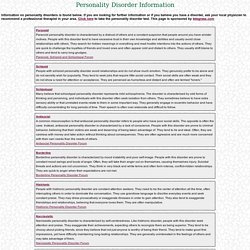 Information on personality disorders is found below. If you are looking for further information or if you believe you have a disorder, ask your local physician to recommend a professional therapist in your area. Click here to take the personality disorder test.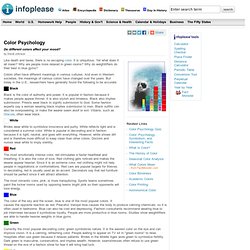 by David Johnson
Color Psychology