Photography
Your Guide to Adobe Bridge: Workspace. In the last post of this series we talked about the basics of Adobe Bridge.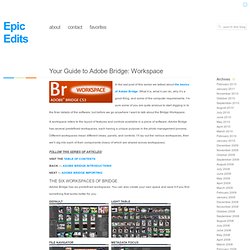 What it is, what it can do, why it's a good thing, and some of the computer requirements. I'm sure some of you are quite anxious to start digging in to the finer details of the software, but before we go anywhere I want to talk about the Bridge Workspace. How to Make A Inexpensive Light Tent.
A Post By: Darren Rowse The following tutorial on constructing an Inexpensive Light Tent was Submitted by Jeffrey Bail over at our Forums.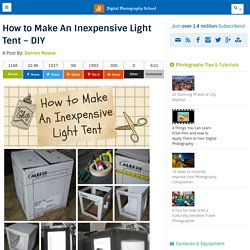 I thought it was well worth highlighting here on the main blog too! See Jeffrey's Flickr Account here. If you're like me, you don't want to spend money if you can do it yourself and yield the same results. 10 Portrait Tips [Video] A Post By: Darren Rowse Time for another weekend Video Tutorial.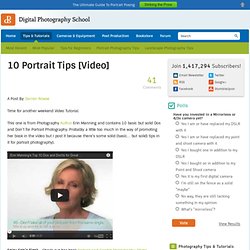 This one is from Photography Author Erin Manning and contains 10 basic but solid Dos and Don't for Portrait Photography. Probably a little too much in the way of promoting her book in the video but I post it because there's some solid (basic… but solid) tips in it for portrait photography). Enjoy Erin's Tips? – Check out her book Portrait and Candid Photography: Photo Workshop. Tools to upload and share your photos. Please note: Flickr is not responsible for the distribution or performance of these 3rd party applications. jUploadr for Linux, Mac OS X, and Windows Another Flickr member, scohen, wrote an upload application, which he describes as: "jUploadr is a cross platform Flickr uploader.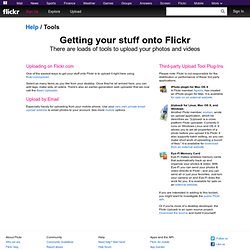 Currently it runs on Windows Linux and OS X. It allows you to set all properties of a photo before you upload it to Flickr.
---