Books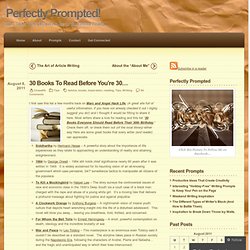 August 8, 2011 ChaseK8 Tips Advice, books, Inspiration, reading, Tips, Writing I first saw this list a few months back on Marc and Angel Hack Life, (A great site full of useful information, if you have not already checked it out I highly suggest you do!)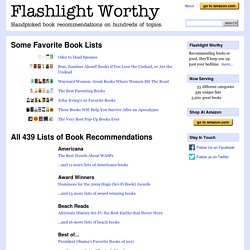 Sign up below and become part of the Flashlight Worthy community. Oops, it looks like your email address has a typo — please check it and try again. Please choose a password that's at least 5 characters. Oops, it looks like you didn't enter a password. Oops, it looks like you didn't enter your email address.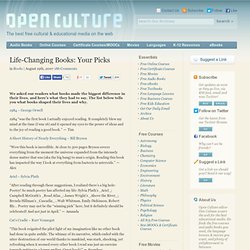 We asked our readers what books made the biggest difference in their lives, and here's what they had to say. The list below tells you what books shaped their lives and why. 1984 – George Orwell 1984 "was the first book I actually enjoyed reading.
flag this list(?) Flagging a list will send it to the Goodreads Customer Care team for review. We take abuse seriously in our book lists. Only flag lists that clearly need our attention.