Learning Tools
Get flash to fully experience Pearltrees
Donate There are a lots of ways to get involved with Curriki from contributing resources to sponsoring content. Curriki's non-profit Tax ID # is 203478467. You can also help us with tax deductible donations: Volunteer If you are looking for meaningful volunteer opportunities, we would love to hear from you. We need educators to help curate content, organize educational collections and rate our resources. Please click the button below and fill out the contact form and we will follow up with you right away.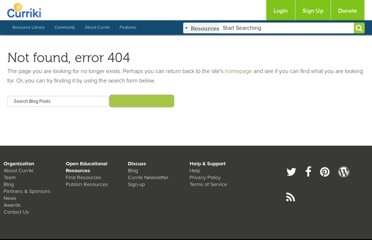 Update December 3/09: There has been much interest in this list so I have transferred this resource to a wiki. This post will remain, but I would be happy if others contributed to the wiki version found here . Thanks for your interest in media education. Over the past few years, I have been collecting interesting Internet videos that would be appropriate for lessons and presentations, or personal research, related to technological and media literacy. Here are 70+ videos organized into various sub-categories.
As we all know, there are some great educational videos out there to use with our students. Some of us have the luxury of using Discovery Education Streaming, Safari Montage, Learn 360, BrainPop, or other subscription-type services. For those that do not, WatchKnow is a terrific site that "organizes all of the best free educational videos made for children." "WatchKnow is both a resource for users and also a non-profit, online community that encourages everyone to collect, create, and share free, innovative, educational videos."
We're always excited to find the next best thing. But how does one actually find this supposed next best thing? Let Edudemic do the work for you!
Reward Systems That Work What to Give and When to Give It! Education World ® A List of Reward Ideas Award Certificates - Education World Award Certificates - Primary Games