Educators
A unique program at one Pennsylvania school is using the power of television news to teach social skills to youngsters with Asperger's syndrome.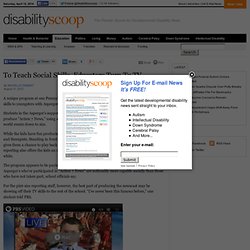 To Teach Social Skills, Educators Turn To TV
GCSE Geography Revision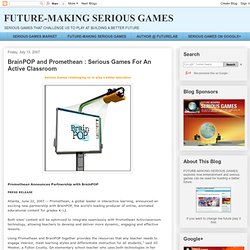 Serious Games challenging us to play a better education
Serious Games For An Active Classroom | FUTURE-MAKING SERIOUS GAMES
THC Classroom — History.com TV Episodes, Schedule, & Video
Discovery Educator Network - A Community of Educators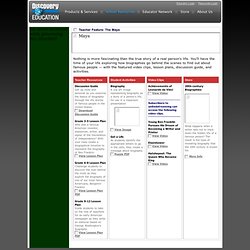 Discussion Guide Get up close and personal as you examine the basics of biography through the life stories of famous people in the United States.
Biography - DiscoverySchool.com
President Barack Obama may have urged Americans to celebrate science fair winners as if they were Super Bowl champions during his 2011 State of the Union address, but American students still struggle with science.
Augmented Reality Game Lets Kids Be the Scientists | 'Vanished' Game Mixes Online and Real Worlds | Science Education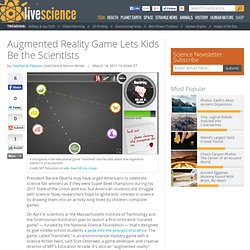 GCSE Bitesize - Religious Studies
Vanished | MIT STEP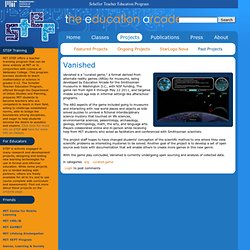 Vanished is a "curated game," a format derived from alternate reality games (ARGs) for museums, being developed by Education Arcade for the Smithsonian museums in Washington D.C., with NSF funding.
Social Studies | U.S. Studies - American History (Grades 6 - 8) | Kids.gov
Should we assign homework?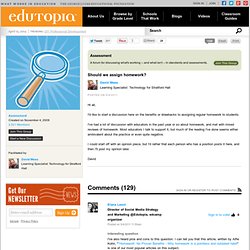 Hi all, I'd like to start a discussion here on the benefits or drawbacks to assigning regular homework to students. I've had a lot of discussion with educators in the past year or so about homework, and met with mixed reviews of homework.
LOYOLA PRESS A Jesuit Ministry : Home