Hair
Shop. SILK CHARMEUSE SCARVES 19.5mm. Ok, so we've described the Mercedes of silks and the Rolls Royce of Silks, so here is the Porsche of silks!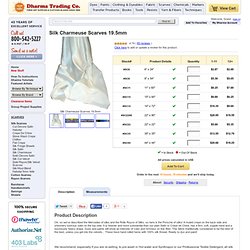 A muted crepe on the back side and shimmery lustrous satin on the top side. It is heavier and more substantial than our plain Satin or Crepe de Chine, has a firm, soft, supple hand and a luxuriously heavy drape. Dyes and paints will show an intensity of color and richness on this fiber. DIY Turban. We've recently received several requests for a turban DIY and so, your wish is our command . . .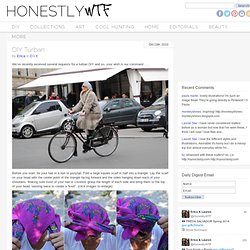 Before you start, tie your hair in a bun or ponytail. Fold a large square scarf in half into a triangle. Lay the scarf on your head with the center point of the triangle facing forward and the sides hanging down each of your shoulders. DIY Turband. DIY Gretchen Jones Necklace A couple of months ago, while visiting New York, we met the lovely Gretchen Jones and were fortunate enough to spend an entire day crafting in her über charming Brooklyn apartment.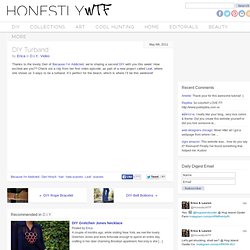 Not only is she […] DIY Woven Chain Bracelet.
---