Diy
Travel food art and design: A DIY Sputnik Chandelier. DIY – Ballard Designs bench | TwoFriendsTwoCitiesOneVision. I love Ballard Designs .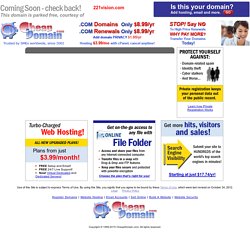 I get giddy when I open the mailbox and find a clean, crisp Ballard Designs magazine waiting for me. I love the simplicity mixed with some vintage and mixed a little more with modern…unbelievable inspiration is found on every page. Sweet P loves Ballard Designs too…taking an old magazine and designing a house for her ZhuZhu pets with cut out pictures of tables, chairs, mirrors and accessories. I think we have a budding designer on our hands. D.I.Y. Free Pattern to Download: The Madeleine Mini Bloomers. Valentine's day is coming this weekend, and whether you love it or hate it, you must admit having something adorable to lounge around in makes any day that much sweeter.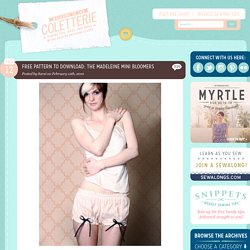 So I present to you the madeleine mini bloomers, a free sewing pattern that you can download! It takes only a yard of fabric (along with some elastic and ribbon), and an hour or two of sewing to whip up these pretties. Make a silk scarf. Fall is the perfect time of year for extra-long, colorful silk scarves that can be tied in a big floppy neck bow.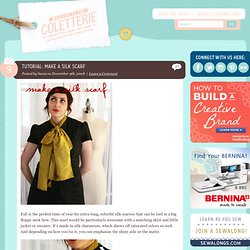 This scarf would be particularly awesome with a matching skirt and little jacket or sweater. It's made in silk charmeuse, which shows off saturated colors so well. And depending on how you tie it, you can emphasize the shiny side or the matte.
---