Fashion
New Arrivals
Sparkle on your special night in our cute prom dresses! Our fab frocks come in dazzling styles and unique designs to make your prom night extra memorable. You don't need a crown to look and feel like a prom princess! Looking for a dress that represents your individual style?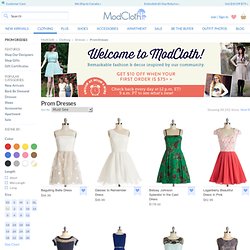 Clothing | Mod Retro Vintage Clothing & Indie Clothes | ModCloth
http://www.izzue.com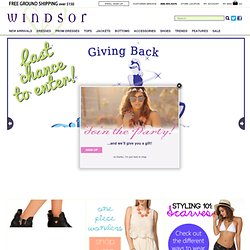 ...and we'll give you a gift! no thanks, I'm just here to shop Featured Picks For You... © 2014 Windsor, Inc. All rights reserved.
Cute and Trendy Juniors Clothing at Discount Prices - Lovemode
Styles For Less Clothes for Women and Junior Fashion - Styles for Less
Heavenly Couture - Junior Discount Clothing Store for Cute Dresses and More! | GetHeavenly.com
Cream Waterfall Ruffle Asymmetric One Shoulder Dress - Dresses - Clothing - Topshop
Ji Ji Kiki - Kitsch Jewellery, Cute Jewellery, Indie T-shirts, Dresses & Accessories