Other Things
Audition Guidelines.
Home Improvements
Psychoactives & Assault Vaults : Investigating Drug-facilitated Sexual Assault. "Candy is dandy but liquor is quicker" -Ogden Nash I.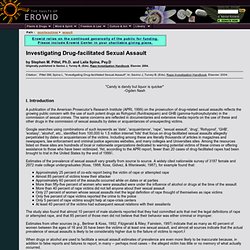 Introduction A publication of the American Prosecutor's Research Institute (APRI, 1999) on the prosecution of drug-related sexual assaults reflects the growing public concern with the use of such potent drugs as Rohypnol (flunitrazepam) and GHB (gamma-hydroxybutyrate) in the commission of sexual crimes. The same concerns are reflected in documentaries and extensive media reports on the use of these and other drugs in the commission of sexual assaults by dates or acquaintances of unsuspecting victims.
Politics
Shop on OpenSky. Cake or death: an eddie izzard site. Jump to: 1.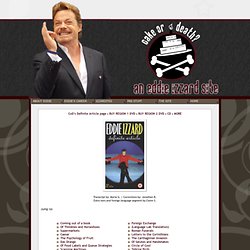 Coming Out of a Book They call it coming out of a book, and you've got to do it at some point in your life, haven't you? You've got to just fuckin' come out of a book, you know, surprise your neighbours! Google Image Result for. The Megapixel Myth. The Megapixel Myth © 2008 KenRockwell.com.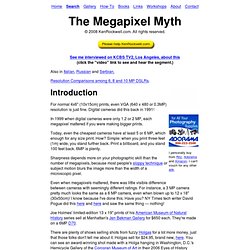 All rights reserved. See me interviewed on KCBS TV2, Los Angeles, about this (click the "video" link to see and hear the segment.) Also in Italian, Russian and Serbian.
Children/Parenting. Children of Compulsive Hoarders. All things jennyalice. Writing. 'Nothing Tastes As Good As Skinny Feels' Pillow: Offensive Or In Good Fun? (PHOTO, POLL)
---