Gear
Stylish Camera Bags for Women Photographers ~ Veralana Photography Blog. So you got a fun new DSLR for Christmas, and now you're realizing that it's a little more to tote around than the old pocket camera was.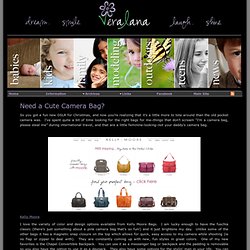 I've spent quite a bit of time looking for the right bags for me–things that don't scream "I'm a camera bag, please steal me" during international travel, and that are a little feminine-looking–not your daddy's camera bag. Kelly Moore I love the variety of color and design options available from Kelly Moore Bags. Shootsac. Welcome to the Kelly Moore Bag Store. Home page. Jo Totes - Women's camera bags. Cart: 0 Facebook Instagram Twitter Pinterest Home > All > Page 1 of 1 All.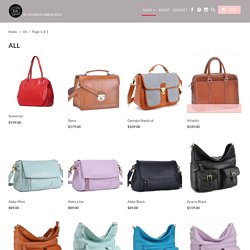 Epiphanie - home. Digital cameras, all other cameras and everything photographic from Adorama Camera. *emera - camera bags with modern style.
---