Gear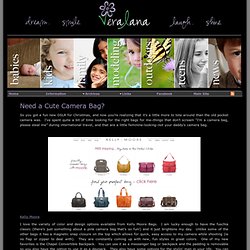 So you got a fun new DSLR for Christmas, and now you're realizing that it's a little more to tote around than the old pocket camera was. I've spent quite a bit of time looking for the right bags for me–things that don't scream "I'm a camera bag, please steal me" during international travel, and that are a little feminine-looking–not your daddy's camera bag. Kelly Moore I love the variety of color and design options available from Kelly Moore Bags.
Stylish Camera Bags for Women Photographers ~ Veralana Photography Blog
Shootsac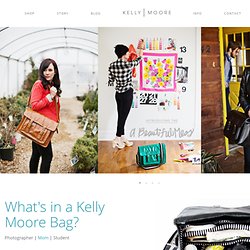 Welcome to the Kelly Moore Bag Store
Photographer | Mom | Student Well, we're glad you asked! Whether you are a mom, student, photographer or just someone who appreciates a great bag, we have the perfect bag for you. Our bags are designed to keep you organized and protect your stuff.
Home page
Jo Totes - Women's camera bags
Cart: 0 Facebook Instagram Twitter Pinterest Home > All > Page 1 of 1 All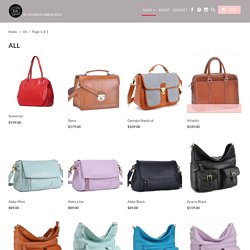 Epiphanie - home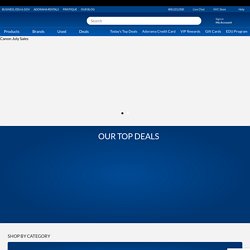 A very easy and pleasant experience. You have an excellent website and this is the second camera I have purchased from you. I'll be back!Sue W You're representatives are excellent.
*emera - camera bags with modern style