Teaching & Learning
Warning: teachers - don't get seduced by the data | Teacher Network Blog | Guardian Professional. I recently accompanied a group of Year 3s on an overnight residential visit.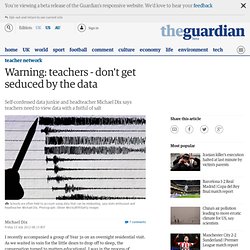 As we waited in vain for the little dears to drop off to sleep, the conversation turned to matters educational. I was in the process of expounding on some issue or other when one of the other teachers said: "I've no doubt you'll be showing us a graph about it". I was a little taken aback. Was this how the staff saw me: the producer of graphs, charts and assorted statistics, rather than the inspirational leader, the innovator, the motivator? The Learning Power of LEGO. The Learning Power of LEGO infographic from onlinecollege.org brings to light the uses of LEGOs in education as well as a brief history of Lego Bricks.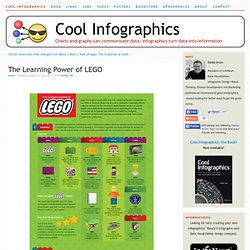 Lego is a range of construction toys first created by Ole Kirk Christiansen in the 1940s in Denmark. Beginning as a set of stackable, interlocking blocks, Lego has evolved into the company's global flagship product of colorful plastic pieces that can be assembled and re-assembled in infinite ways. The blocks are so popular with children that LEGO has designed educational products and curricula, and teachers are using them in their classrooms. Schools We Can Envy by Diane Ravitch. Finnish Lessons: What Can the World Learn from Educational Change in Finland?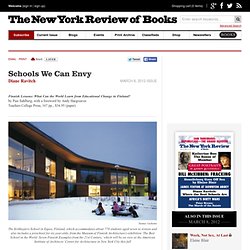 By Pasi Sahlberg, with a foreword by Andy Hargreaves Teachers College Press, 167 pp., $34.95 (paper) In recent years, elected officials and policymakers such as former president George W. Bush, former schools chancellor Joel Klein in New York City, former schools chancellor Michelle Rhee in Washington, D.C., and Secretary of Education Arne Duncan have agreed that there should be "no excuses" for schools with low test scores. The "no excuses" reformers maintain that all children can attain academic proficiency without regard to poverty, disability, or other conditions, and that someone must be held accountable if they do not.
Behaviour management
Teachercast. Assessment.
---