Teaching & Learning
Warning: teachers - don't get seduced by the data | Teacher Network Blog | Guardian Professional
Schools are often held to account using data that can be misleading, says stats enthusiast and headteacher Michael Dix.
The Learning Power of LEGO infographic from onlinecollege.org brings to light the uses of LEGOs in education as well as a brief history of Lego Bricks.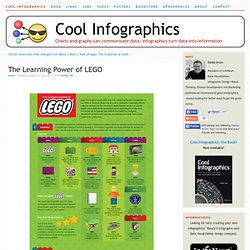 The Learning Power of LEGO
Tuomas Uusheimo The Kirkkojärvi School in Espoo, Finland, which accommodates about 770 students aged seven to sixteen and also includes a preschool for six-year-olds; from the Museum of Finnish Architecture's exhibition 'The Best School in the World: Seven Finnish Examples from the 21st Century,' which will be on view at the American Institute of Architects' Center for Architecture in New York City this fall In recent years, elected officials and policymakers such as former president George W.
teachercast