Food
Cobbler baked in jars. I made these for the Seattle Bake Sale for Share Our Strength organized by Frantic Foodie (thanks Keren!).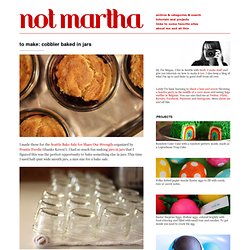 I had so much fun making pies in jars that I figured this was the perfect opportunity to bake something else in jars. This time I used half-pint wide mouth jars, a nice size for a bake sale. (Half pint jars washed and drying.) I used the blueberry cobbler recipe from Baking Illustrated. I was making 24 portions so the first time I tried to divide each recipe between 8 jars (making three total recipes worth). Peak-Season Map at Epicurious. The Surprising Benefits of Honey. Throughout history honey has been considered a food with unparalleled nutritional and physical benefits.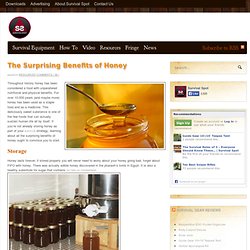 For over 10,000 years (and maybe more) honey has been used as a staple food and as a medicine. This deliciously sweet substance is one of the few foods that can actually sustain human life all by itself. If you're not already storing honey as part of your survival strategy, learning about all the surprising benefits of honey ought to convince you to start.
Storage.
---