Youtube
Canal de BethanysLife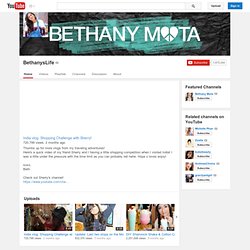 Welcome to YouTube! The location filter shows you popular videos from the selected country or region on lists like Most Viewed and in search results.To change your location filter, please use the links in the footer at the bottom of the page. Click "OK" to accept this setting, or click "Cancel" to set your location filter to "Worldwide".
My name is Michelle and this charity channel is dedicated to beauty reviews, hauls, favorites, quick tips and other random Vlogs. Every month, a selected charity from the viewer's request will receive all of the profit accumulated from this channel. If you have any business inquiries or would like to sponsor a product, please email me at RiceBunnyCharity@gmail.com I have another channel YouTube/MichellePhan dedicated to more polished and refine tutorials.
Canal de ricebunny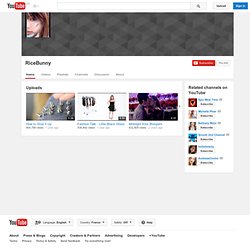 Honest, elegant and artistic describes my videos best. Inquiries - MichellePhanBusiness@gmail.com I was born an artist, a self taught painter for 10 years and went through an additional 3 years at Ringling College of Art and Design. Makeup is another medium to me. Like Michelangelo once said "I saw the angel in the marble and carved until I set him free. " Instead, when I see a face, it's a canvas and I want to bring out the masterpiece from within it. "Live as if your were to die tomorrow.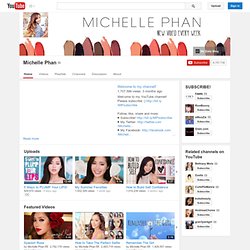 A place filled with beauty and fashion tips! I'm a teenage girl who loves to play around and experiment with clothing and makeup! If my videos can just brighten one persons day, that means so much to me.