Youtube
Canal de BethanysLife. Welcome to YouTube!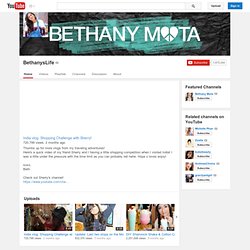 The location filter shows you popular videos from the selected country or region on lists like Most Viewed and in search results.To change your location filter, please use the links in the footer at the bottom of the page. Click "OK" to accept this setting, or click "Cancel" to set your location filter to "Worldwide". Canal de ricebunny. My name is Michelle and this charity channel is dedicated to beauty reviews, hauls, favorites, quick tips and other random Vlogs.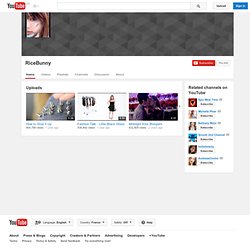 Every month, a selected charity from the viewer's request will receive all of the profit accumulated from this channel. If you have any business inquiries or would like to sponsor a product, please email me at RiceBunnyCharity@gmail.com I have another channel YouTube/MichellePhan dedicated to more polished and refine tutorials. Canal de MichellePhan. Ready to rule like the Queen of the Nile?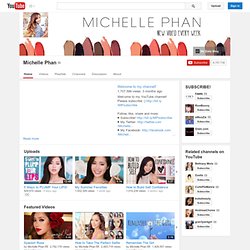 Try this look out and tag your selfie #PhanLook so I can see your picture! 5 tips every successful woman should know! Music by Neon Hitch "Gypsy Star" My makeup. Canal de Macbarbie07.
---