Videos
Sunrise "SMS Dialogues - Good Night"
You shall not pass Gandalf skating on a longboard - The Feed Blog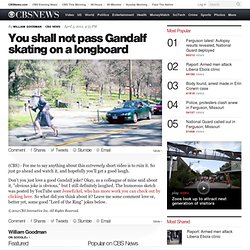 (CBS) - For me to say anything about this extremely short video is to ruin it. So just go ahead and watch it, and hopefully you'll get a good laugh. Don't you just love a good Gandalf joke?