DIY
Home Facials - Get Natural Skincare Ideas at WomansDay. Facials are a great way to keep your skin glowing, but they can be pricey.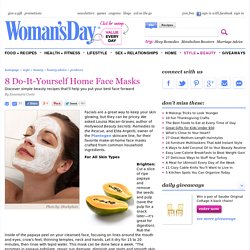 We asked Louisa Macan-Graves, author of Hollywood Beauty Secrets: Remedies to the Rescue, and Elda Argenti, owner of the Plantogen skincare line, for their favorite make-at-home face masks crafted from common household ingredients. For All Skin Types. DIY Glow Jars Tutorial. Posted on October 19, 2011 by Christina Aren't these glow jars sublime?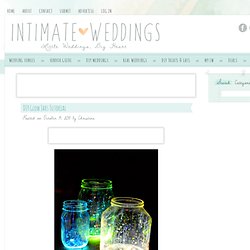 They take about two minutes to make and cost only 20 cents a piece. How's that for an enticing DIY wedding project?
---