House
If you want to buy or hire affordable office furniture, sustainable bedroom packages and beds, green bedside tables or cheap, eco friendly school, home or event furnishings then look no further than Karton online. All your flat pack rental needs across Perth, Melbourne, Sydney and beyond. Flat pack green office, school, home and event furniture for hire or rental, cheap bedroom packages online, buy affordable eco beds and sustainable bedside tables, all in Perth, Sydney and Melbourne and all available at Karton. The most affordable, eco conscious and green furniture available from Sydney to Perth has to be Karton.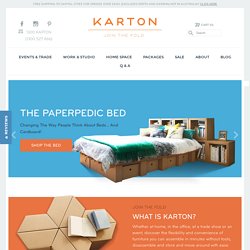 It's always been my dream to live in a home with airy, open rooms and lots of exposed bricks, so when this renovation project from Amy came across my desk, I was instantly smitten. Located in Atlanta, this building is about 100 years old and originally served as a trolley depot. Thankfully, Amy and her husband did a wonderful job preserving many of the original details while adding some modern touches that complement the overall aesthetic beautifully.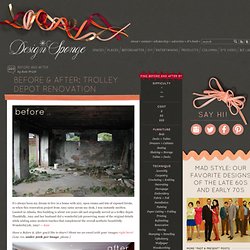 Our Current House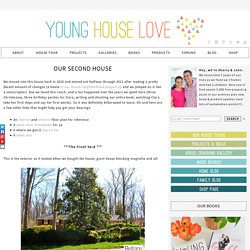 We moved into this house back in 2010 and moved out halfway through 2013 after making a pretty decent amount of changes (a house in our dream neighborhood popped up and we jumped on it like a velociraptor). But we loved this ranch, and a ton happened over the years we spent here (three Christmases, three birthday parties for Clara, writing and shooting our entire book, watching Clara take her first steps and say her first words). So it was definitely bittersweet to leave. Oh and here are a few other links that might help you get your bearings: ***The Front Yard ***
Spearmint Decor
Over the weekend my husband and I stopped over at the Kate Spade store at the Fashion Square Mall (in Scottsdale, AZ!) They were having a HUGE sale & it was pretty fabulous- as was the store. Shopping at Kate Spade is so much fun because the store is designed so beautifully & it is so COLORFUL! I love the gold/white wallpaper and the white striped pattern on the ebony floors. Have you ever been to a Kate Spade store? Which one?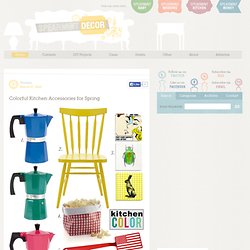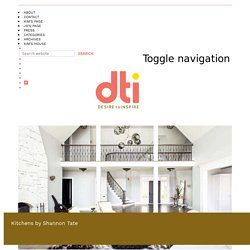 It's that time of the week. The ones that made the cut but then didn't because I hummed and hawed and changed my mind. My stalking leftovers. Why?