House
Karton Group | Bedroom | Furniture | Online | Bedside | Tables | Beds · Karton Cardboard Furniture. Before & after: trolley depot renovation. It's always been my dream to live in a home with airy, open rooms and lots of exposed bricks, so when this renovation project from Amy came across my desk, I was instantly smitten.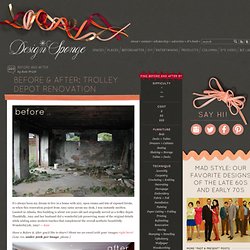 Located in Atlanta, this building is about 100 years old and originally served as a trolley depot. Thankfully, Amy and her husband did a wonderful job preserving many of the original details while adding some modern touches that complement the overall aesthetic beautifully. Our Current House. We moved into this house back in 2010 and moved out halfway through 2013 after making a pretty decent amount of changes (a house in our dream neighborhood popped up and we jumped on it like a velociraptor).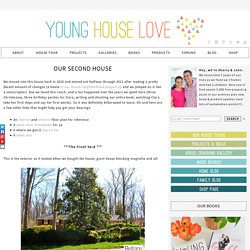 But we loved this ranch, and a ton happened over the years we spent here (three Christmases, three birthday parties for Clara, writing and shooting our entire book, watching Clara take her first steps and say her first words). So it was definitely bittersweet to leave. Oh and here are a few other links that might help you get your bearings: ***The Front Yard *** Spearmint Decor. Desire to inspire - desiretoinspire.net.
---