Online learning
Log In - Wiffiti
SHOUT: Explore. Connect. Act.
Prison Initiative
In an educational setting, the social media classroom is designed to augment or—when physical co-presence is not possible—to replace face-to-face interaction. The power derived from using social media in group learning processes comes not from a more efficient computerized extension of older communication forms—the classroom discussion, texts to be read, essays and theses to be written. The power of social media in education and elsewhere derives from their affordances for forms of communication and social behavior that were previously prohibitively difficult or expensive for more than a tiny elite to benefit.
Social Media Classroom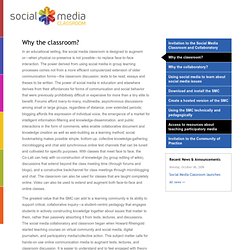 Distance Learning Support Kit: Welcome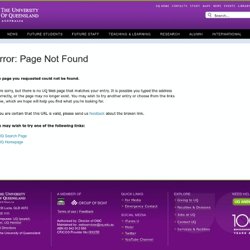 The page you requested could not be found. We're sorry, but there is no UQ Web page that matches your entry. It is possible you typed the address incorrectly, or the page may no longer exist.