THINKING
Welcome to the highest place on the planet!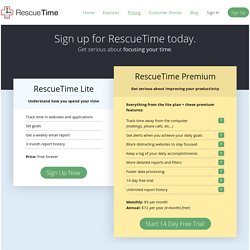 What do you do with my data?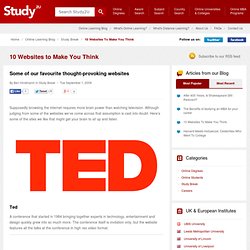 Supposedly browsing the internet requires more brain power than watching television. Although judging from some of the websites we've come across that assumption is cast into doubt.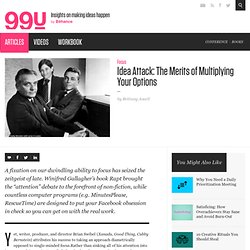 A fixation on our dwindling ability to focus has seized the zeitgeist of late. Winifred Gallagher's book Rapt brought the "attention" debate to the forefront of non-fiction, while countless computer programs (e.g.
Idea Attack: The Merits of Multiplying Your Options
A recent happiness study from Matthew Killingsworth and Daniel Gilbert found that the more our minds wander, the less happy we are.
10 Online Tools for Better Attention & Focus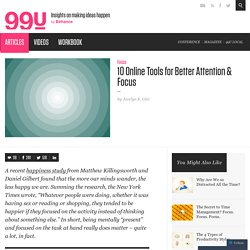 Have you any comments about the articles on this page?Visit Skytopia's Whirlpool of Knowledge Forum. How much is a pineapple worth?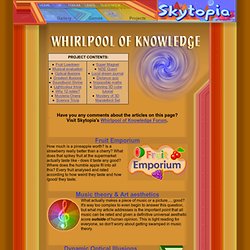 Projects - Whirlpool of Knowledge
Best of 2011: Our Most Popular Tips, Interviews & Think Pieces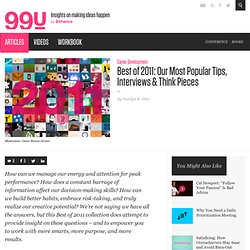 How can we manage our energy and attention for peak performance?
99U - powered by FeedBurner