GENERAL INFORMATION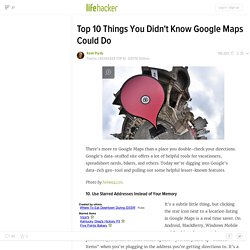 There's more to Google Maps than a place you double-check your directions. Google's data-stuffed site offers a lot of helpful tools for vacationers, spreadsheet nerds, bikers, and others. Today we're digging into Google's data-rich geo-tool and pulling out some helpful lesser-known features. Photo by heiwa4126 . 10.
GOVERNMENT GRANTS AND LOANS: - Wildlife Research and Preservation
xinco DMS™ - Open Source Document Management Systems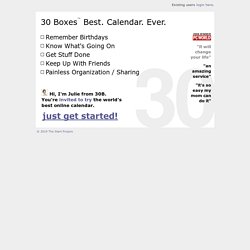 critically acclaimed calendar , natural language entry, ajax, full screen, blazing fast , invitations, sms reminders , repeating events, integrated maps, tagging, share by tags, customizable, multiple themes, simple sharing , weather, track myspace, flickr, webshots, livejournal, blogger and more , instant photo sharing, your calendar is a timeline, add rss + ical feeds, all data is exportable, calendar badges + widgets, instant home page , track your buddies, the best to do list ever , perfect for GTD, buddy cards, great for your contact list, sms messaging built in, available on your phone , status updates, better than paper!
Developer Portal - Gallery
Amazing and Interesting Facts Generator – Mental Floss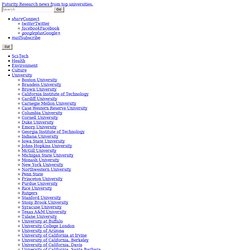 About Futurity
Futurity: Discover the Future Futurity.org About Futurity Futurity features the latest discoveries by scientists at top research universities in the US, UK, Canada, and Australia. The nonprofit site, which launched in 2009, is supported solely by its university partners (listed below) in an effort to share research news directly with the public. Contacts
(redirected from English.Download ) Below we have listed the older versions of the Folding@home software. We recommend the latest version of our software, V7, available from our homepage . If you would like to run an older v6 client, please review the following for help in deciding what type of client to run. For help with the installation of an older version of the Folding@home software, we provide both installation guides (book icon) and FAQs (question mark icon). Please see the Main FAQ for information on user and team names.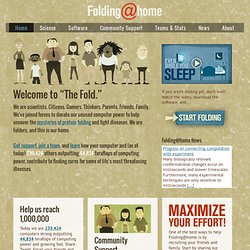 Folding@home - Download the Folding@home software application