Statistics
STATS: Facebook and Twitter's Growth Flattens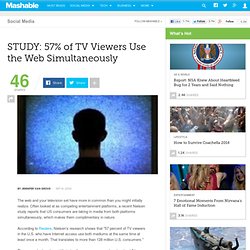 STUDY: 57% of TV Viewers Use the Web Simultaneously
The web and your television set have more in common than you might initially realize. Often looked at as competing entertainment platforms, a recent Nielsen study reports that US consumers are taking in media from both platforms simultaneously, which makes them complimentary in nature.
This Google resource brings together the latest industry facts and insights.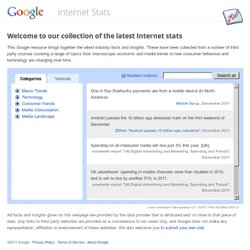 Mobile app store overview « Distimo Report
Smartphone Industry Pulse, July 2009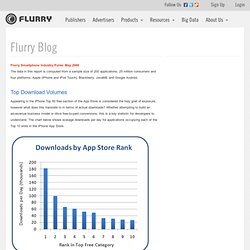 The data in this report is computed from a sample size of 200 applications, 25 million consumers and four platforms: Apple (iPhone and iPod Touch), Blackberry, JavaME and Google Android.
Industry Pulse May 2009
State of the Mobile Web, August 2008