Old English
The Electronic Introduction to Old English. Medieval Institute Rawlinson Center Old English Aerobics Anthology Comments The Electronic Introduction to Old English An on-line analogue ofIntroduction to Old English, 3rd ed.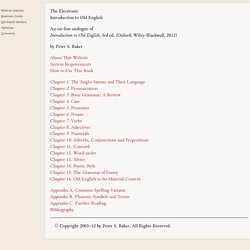 (Oxford: Wiley-Blackwell, 2012) by Peter S. Old English at the University of Calgary. This is the home of English 401 and English 403, University of Calgary courses in the Old English language and Old English literature constructed by Murray McGillivray.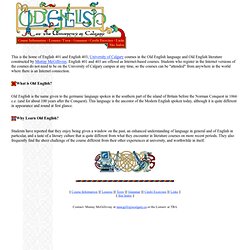 English 401 and 403 are offered as Internet-based courses. Students who register in the Internet versions of the courses do not need to be on the University of Calgary campus at any time, so the courses can be "attended" from anywhere in the world where there is an Internet connection. What is Old English? Old English: An Introductory Course.
---