T : #MusicBand
Tricky
7h51: Back from Printemps de Bourges. Late night/Early morning thoughts: 1) Maxime Climent, Ultimate Tour Man, you are a mad bastard and officially unbreakable. 2) For our show it was cold and rainy, so thanks to those who came.
The Aerial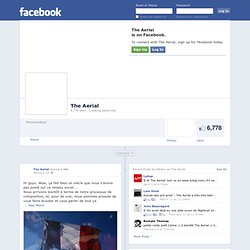 The Hives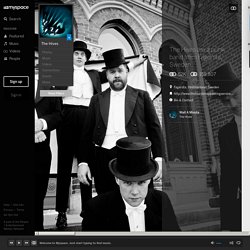 Hello dear, dear person, Do you think that the "Rock Band Of The Year" should be a band that actually plays rock music? Do you miss the sound of cheap guitar amps being captured by expensive microphones? Do you want goosebumps from hearing 5 single-minded men with a telepathic connection slamming their instruments against each other and the floor? Have you been to a concert by the latest saviours of music and been thoroughly underwhelmed by the performance and showmanship?
Tristan's projeqt \
The Ting Tings
Suck My Shirt is the The Coathangers' fourth full-length. The title refers to an incident involving the salvaging of spilled tequila during the recording session for the album. While the title implies that little has changed with regards to the band's celebratory mission statement, even just a cursory listen of their latest album demonstrates that there have indeed been changes in The Coathangers' camp. First off, the quartet was reduced to a trio for the latest record, with keyboardist Bebe Coathanger (Candice Jones) stepping down from her duties. But the absence of keyboards isn't nearly as noticeable of a difference as the band's refined songwriting approach.
The Coathangers New Album Out April 7, 2009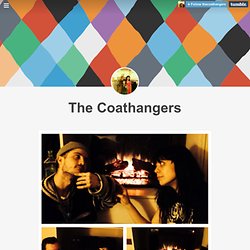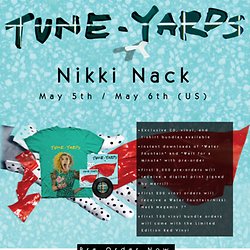 May 5th / May 6th (US) Exclusive CD, vinyl, and t-shirt bundles available Instant downloads of "Water Fountain" and "Wait for a Minute" with pre-order First 2,000 pre-orders will receive a digital print signed by Merrill First 200 vinyl orders will receive a Water Fountain/Nikki Nack Megamix 7" First 100 vinyl bundle orders will come with the Limited Edition Red Vinyl Pre-Order Now
TUNE-YARDS MySpace
Total Babes | Free Music, Tour Dates, Photos, Videos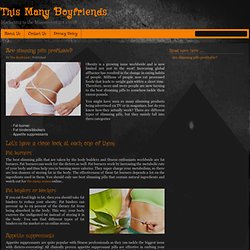 Obesity is a growing issue worldwide and is now limited not just to the west! Increasing global affluence has resulted in the change in eating habits of people. Millions of people now eat processed foods that leads to weight gain within a short time. Therefore, more and more people are now turning to the best slimming pills to somehow tackle their excess pounds.
This Many Boyfriends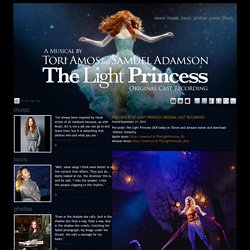 Hey everyone, Check out the new Tour Dates for The Apollon Musagte Quartet, or as I call them, "The Fab Four". These were the guys who accompanied me on the Night of Hunters Tour. Check them out if you have the chance! http://bit.ly/A1Sbpe Tori on World Cafe Posted January 13, 2012
Tori Amos MySpace
Tori Amos - Smells like teen spirit (HQ)
Theoretical Girl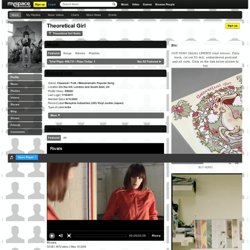 Bio: OUT NOW! Strictly LIMITED vinyl release.