B : #MusicBand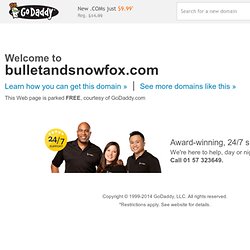 Bullet & Snowfox | Just another WordPress site
August 27th, 2013 LIVE @ Grand Park's "Out of Office" Concert Series We're kickin' it live Thursday, Sept. 5th at Grand Park's "Out of Office" Concert Series!!!
(Erykah) BaduWorld : The portal to all things Erykah Badu
Bloc Party
Posted in Blog 'Truth'. We shot it on a freezing cold day in the... 'Truth'. We shot it on a freezing cold day in the middle of November outside of London. It's shot at just 120 frames per second by CLEMENS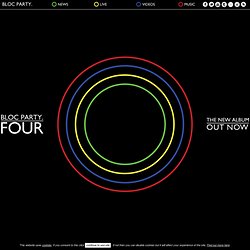 (The) Black Seeds
Buzzcocks
/// Passés par là (entre autres...) : DIVAN DU MONDE - SCOOP CLUB (scopitone) - L'INTERNATIONAL- SCENE BASTILLE - HARD ROCK CAFE - BUS PALLADIUM - CHINA - CAFE DES SPORTS - LOCOMOTIVE - LE KLUB - GIBUS - SENTIER DES HALLES - ROYALE FACTORY - APPART CAFE - THEATRE DE MENILMONTANT ...
BOLBEK - K - euh..une aventure rock en fait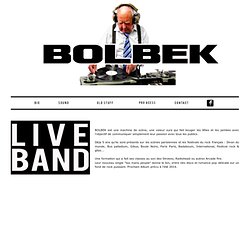 Band of Skulls | Official Site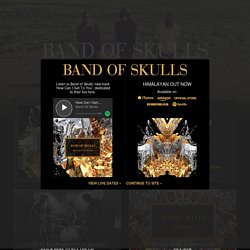 For the first time ever, Band of Skulls are working with live recording specialists, Concert Live to produce an instant live recording of their 7th of December show at the Brixton Academy in London. These live recordings will… Read More » Just in time for the holidays!
Brigitte, c'est des gonzesses, des vraies, c'est une brune et une blonde, une femme souvent enceinte et une femme à lunettes, Brigitte c'est du rétro et des folles de hip hop, des hippies qui kiffent ABBA et Marilyn Monroe, c'est des histoires de gangsters et de filles faciles. En 2008 dans un restaurant de falafels de la rue des rosiers, le meilleur de Paris, la blonde demande a la brune de se marier avec elle, et la brune dit oui, alors dans une salle a manger avec un ordinateur, quatre mains, une vielle guitare de 58 et une folk de 49, un glockenspiel, deux bouches, un tambourin, des enfants qui courent partout, des fleurs dans les cheveux, des robes a paillettes, deux voix, elles font des chansons. Et parce que Brigitte Bardot, Brigitte Lahaye, Brigitte femme de flic, Brigitte ma voisine... Brigitte est née.
brigitte | My_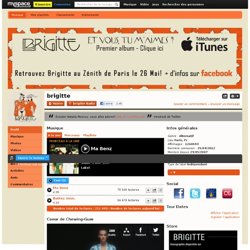 BORIS HEAVY ROCKS!!!
Bio: Bachelorette's new self-titled album will be out on Drag City (US), Souterrain Transmissions (UK, Europe), Mistletone (Aust) and Particle Tracks (NZ) on May 17th, 2011. Reviews of Bachelorette's 'My Electric Family' L.P. (2009): 4/5 stars, Mojo Magazine, Sept. 2009 "...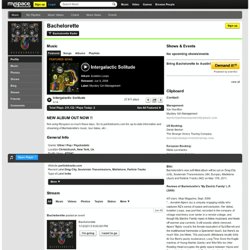 Bachelorette | My_
This site uses cookies to store information on your computer. Some cookies on this site are essential, and the site won't work as expected without them. These cookies are set when you submit a form, login or interact with the site by doing something that goes beyond clicking on simple links. We also use some non-essential cookies to anonymously track visitors or enhance your experience of the site. By using our site you accept the terms of our Privacy Policy.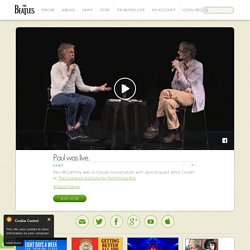 The Black Keys "Your Touch"
theb52s.com
The B-52's "Rock Lobster"
B52's - Planet claire
Download Bear Hand's "What A Drag" digital single for free from: BearHandsBand.com ---- Dylan Rau started Bear Hands to spite a romantic rival. In disconnecting himself from the love triangle (and successfully copulating with several other humans) he was able to write about 70 new and exciting songs. Joining forces with fellow Wesleyan university alumnus Ted Feldman and iconoclast punk veterans Val Loper and TJ Orscher the band started to stomp live. Both other bands and people in the crowd were stomped regularly and definitively.
Bear Hands | Cantora Records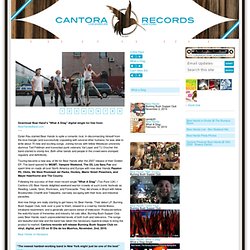 THE AERIAL - SITE OFFICIEL
Black Rebel Motorcycle Club
Black Rebel Motorcycle Club