B : #MusicBand
Bullet & Snowfox | Just another WordPress site
(Erykah) BaduWorld : The portal to all things Erykah Badu
Bloc Party
Posted in Blog 'Truth'. We shot it on a freezing cold day in the... 'Truth'. We shot it on a freezing cold day in the middle of November outside of London. It's shot at just 120 frames per second by CLEMENS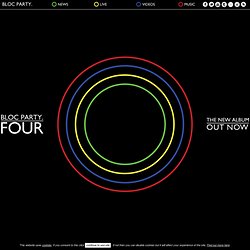 (The) Black Seeds
Buzzcocks
BOLBEK est une machine de scène, une valeur sure qui fait bouger les têtes et les jambes avec l'objectif de communiquer simplement leur passion avec tous les publics. Déja 5 ans qu'ils sont présents sur les scènes parisiennes et les festivals du rock français : Divan du monde, Bus palladium, Gibus, Boule Noire, Paris Paris, Badaboum, International, Festival rock & gliss... Une formation qui a fait ses classes au son des Strokes, Radiohead ou autres Arcade fire. Leur nouveau single "too many people" donne le ton, entre néo disco et romance pop délicate sur un fond de rock puissant. Prochain Album prévu à l'été 2014.
BOLBEK - K - euh..une aventure rock en fait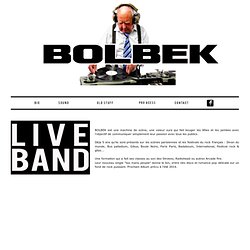 Band of Skulls | Official Site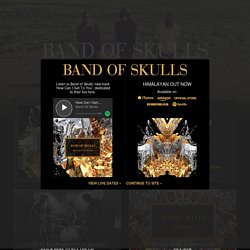 For the first time ever, Band of Skulls are working with live recording specialists, Concert Live to produce an instant live recording of their 7th of December show at the Brixton Academy in London. These live recordings will… Read More » Just in time for the holidays!
Brigitte, c'est des gonzesses, des vraies, c'est une brune et une blonde, une femme souvent enceinte et une femme à lunettes, Brigitte c'est du rétro et des folles de hip hop, des hippies qui kiffent ABBA et Marilyn Monroe, c'est des histoires de gangsters et de filles faciles. En 2008 dans un restaurant de falafels de la rue des rosiers, le meilleur de Paris, la blonde demande a la brune de se marier avec elle, et la brune dit oui, alors dans une salle a manger avec un ordinateur, quatre mains, une vielle guitare de 58 et une folk de 49, un glockenspiel, deux bouches, un tambourin, des enfants qui courent partout, des fleurs dans les cheveux, des robes a paillettes, deux voix, elles font des chansons. Et parce que Brigitte Bardot, Brigitte Lahaye, Brigitte femme de flic, Brigitte ma voisine... Brigitte est née.
brigitte | My_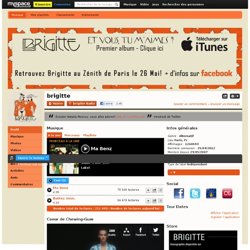 BORIS HEAVY ROCKS!!!
Bio: Bachelorette's new self-titled album will be out on Drag City (US), Souterrain Transmissions (UK, Europe), Mistletone (Aust) and Particle Tracks (NZ) on May 17th, 2011. Reviews of Bachelorette's 'My Electric Family' L.P. (2009): 4/5 stars, Mojo Magazine, Sept. 2009 "...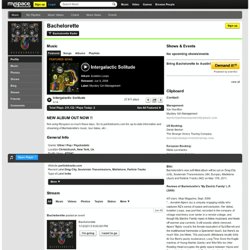 Bachelorette | My_
Tuesday 28/02/2014: Last night artists gathered to celebrate the 50th anniversary of The Beatles first appearance on the Ed Sullivan show during the band's first visit to the US. The incredible list of musicians and artists who joined Paul and Ringo on stage included Stevie Wonder, Katy Perry, John Mayer, Alicia Keys, Dhani Harrison performing alongside Joe Walsh and Jeff Lynne, Pharrell Williams singing with the cast of The Beatles LOVE show, Annie Lennox and Dave Stewart reunited as Eurythmics, Sean Penn, Kate Beckinsale and Johnny Depp, L L Cool J, Monty Python's Eric Idle, Ed Sheeran, Dave Grohl and Maroon 5. The two-hour show will tape on Monday, Jan. 27, 2014, the day after the 56th Annual GRAMMY Awards, and will be broadcast in HDTV and 5.1 surround sound on the CBS Television Network Sunday, Feb. 9, 2014, from 8–10 p.m. ET/PT — exactly 50 years to the day, date and time of the original event.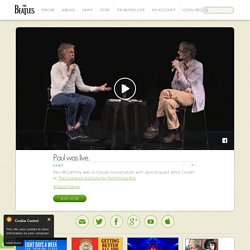 The Black Keys "Your Touch"
theb52s.com
The B-52's "Rock Lobster"
B52's - Planet claire
Download Bear Hand's "What A Drag" digital single for free from: BearHandsBand.com ---- Dylan Rau started Bear Hands to spite a romantic rival. In disconnecting himself from the love triangle (and successfully copulating with several other humans) he was able to write about 70 new and exciting songs. Joining forces with fellow Wesleyan university alumnus Ted Feldman and iconoclast punk veterans Val Loper and TJ Orscher the band started to stomp live. Both other bands and people in the crowd were stomped regularly and definitively.
Bear Hands | Cantora Records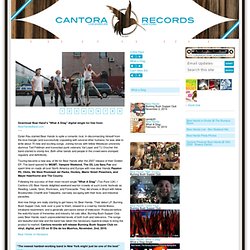 THE AERIAL - SITE OFFICIEL
Black Rebel Motorcycle Club
Black Rebel Motorcycle Club