Foreign Languages
Alan S. Kennedy's Color/Language Project If you see a gap or an inaccuracy that you can help us fix, tell us via the contribution form ! ENGLISH LANGUAGE color idioms are at the very end.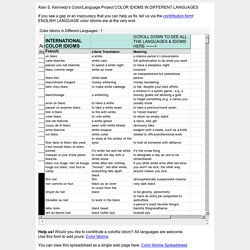 The Okano Isao judo textbook I used to learn Japanese grammar. Post reading time: 15 minutes. Language learning need not be complicated. Principles of cognitive neuroscience and time management can be applied to attain conversational fluency (here defined as 95%+ comprehension and 100% expressive abilities) in 1-3 months.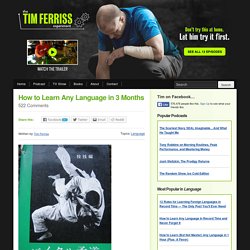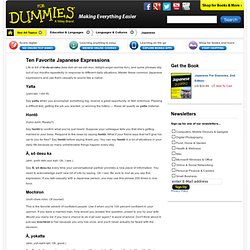 Life is full of ki-do-ai-raku (kee-doh-ah-ee-rah-koo; delight-anger-sorrow-fun), and some phrases slip out of our mouths repeatedly in response to different daily situations. Master these common Japanese expressions and use them casually to sound like a native. Yatta (yaht-tah; I did it!) Say yatta when you accomplish something big, receive a great opportunity, or feel victorious. Passing a difficult test, getting the job you wanted, or winning the lottery — these all qualify as yatta material.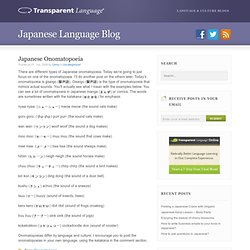 Posted on 01. Jun, 2009 by Ginny in Uncategorized There are different types of Japanese onomatopoeia.
Japanese Onomatopoeia | Japanese Blog
japanese
Click any of the Normal (grey) Hiragana characters below in order to see the characters stroke order and mnemonics for memorisation. Press the button to hear a pronunciation of the character.