Casting diy info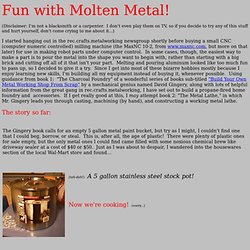 My first casting!
Fun with Molten Metal
DIY Home Casting - Metal Casting Zone | Metal Casting DIY | Home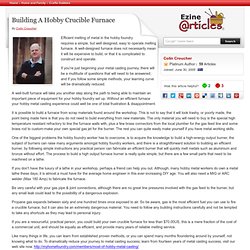 Efficient melting of metal in the hobby foundry requires a simple, but well designed, easy to operate melting furnace. A well-designed furnace does not necessarily mean it will be expensive to build, or that it is complicated to construct and operate. If you're just beginning your metal casting journey, there will be a multitude of questions that will need to be answered; and if you follow some simple methods, your learning curve will be dramatically reduced.
Building A Hobby Crucible Furnace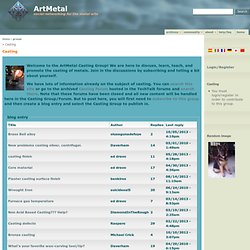 Casting | ArtMetal
Welcome to the ArtMetal Casting Group!
My Heap