Absorbers
Industrial Perforators Association
The member companies of the Industrial Perforators Association constitute a highly specialized production resource for punching very large numbers of holes in a wide variety of materials with extraordinary efficiency. Holes provide solutions to a great many design problems. Round holes, square holes, rectangles, triangles, slots, decorative patterns - the variety of possible shapes is limited only by the designer's imagination. Hole sizes range from a few thousandths of an inch in diameter up to more than three inches, while the materials that can be perforated can be as thin as foil or as thick as 1" steel plate.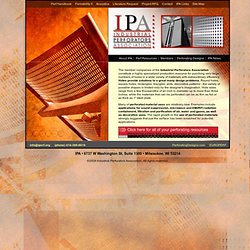 pinta acoustic, inc. (Sonex)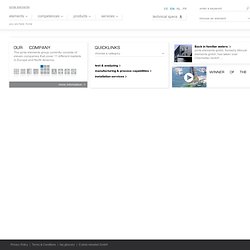 pinta elements you are here:home choose an element
Specializing in decorative interior products for sound absorption, sound diffusion, sound reflection, and noise control applications, AVL Systems collaborates with Architects, Consultants, and Designers throughout the world to create innovative and affordable sound control solutions for all types of projects and environments. Through these relationships, AVL Systems merges today's acoustical performance and aesthetic design requirements with tomorrow's technologies, catalyzing the continued creation of new and innovative AVL Systems Products.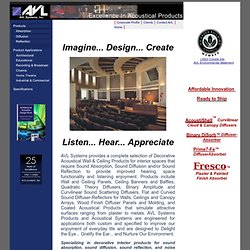 AVL
Wall Technology
Silent Source
The FabriTRAK® System is used to create acoustically decorative walls and ceilings in virtually any look desired. FabriTRAK® is considered the industry leader in using fabric as an architectural finish for sound control. The FabriTRAK® Wall System is a compilation of unique patented acoustic panel products that provide a sound control method, utilizing fabric as an architectural finish. It is a cost effective sound control and sound absorption tool for creating and enhancing interior environments with form, function, color and texture. The FabriTRAK® System is an on-site installation, engineered to accommodate the architectural and design professional's creativity.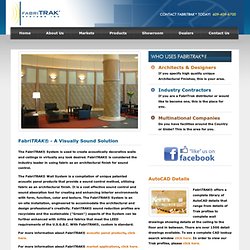 Fabritrak
Acoustone Fabrics
AcousticsFirst