Writing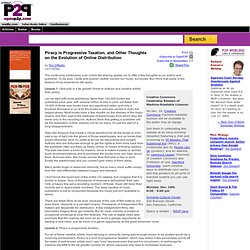 by Tim O'Reilly 12/11/2002 The continuing controversy over online file sharing sparks me to offer a few thoughts as an author and publisher.
Piracy is Progressive Taxation, and Other Thoughts on the Evolution of Online Distribution - O'Reilly Media
John Fremlin's blog: frontpage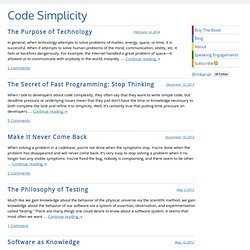 I don't often dive deep into the philosophical underpinnings of Code Simplicity, but I've been realizing more and more that there are a few philosophical principles behind the writings that would be valuable to share.
Code Simplicity » Essays
Paradigms of Artificial Intelligence Programming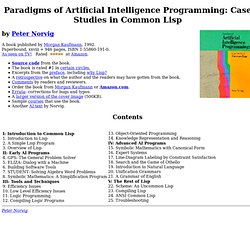 by Peter Norvig A book published by Morgan Kaufmann , 1992. Paperbound, xxviii + 946 pages, ISBN 1-55860-191-0.
Peter Norvig
by Joel Spolsky Sunday, January 02, 2005
Advice for Computer Science College Students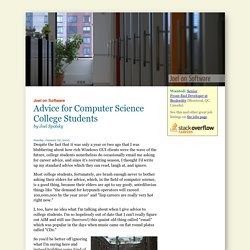 February 2, 2004